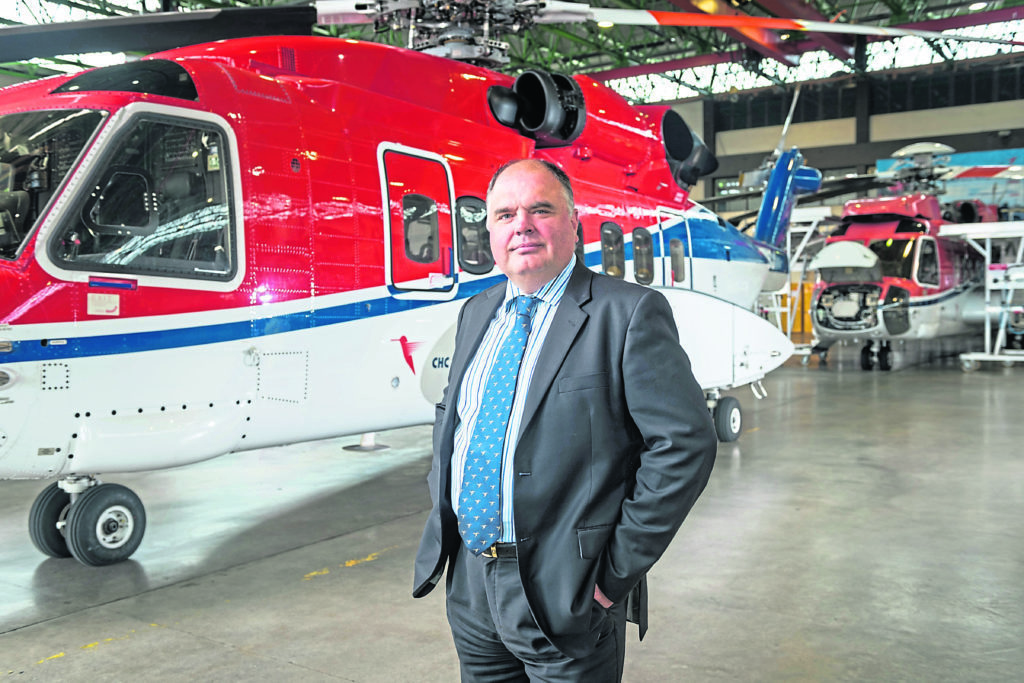 North Sea helicopter operator CHC has taken delivery of a new aircraft and started a major revamp of its passenger terminal in Aberdeen.
Mark Abbey, regional director, Europe, the Middle East and Africa (EMEA), CHC, said both developments were part of a "really exciting time" for the company in the Granite City.
The US firm recently completed work on a new operations centre and hangar facilities as part of a £4 million-plus investment in its EMEA base at Dyce.
It has now turned its attention to improving the overall passenger experience, while also appointing a client relationship manager – Mavis Anagboso – to help make sure any travel problems are tackled early.
Mr Abbey said: "We needed to put more focus on the wellbeing of passengers as they are our most important asset.
The terminal facilities are very old – well-loved but not exactly modern."
CHC's investment at Dyce was put on hold when the oil and gas downturn struck, but work has progressed quickly since a ground-breaking ceremony at the start of this year.
The company has also restructured its finances and "right-sized" its global helicopter fleet in order to "give ourselves a platform to build on", Mr Abbey said.
CHC employs 72 pilots and 64 engineers at Dyce. The new operations centre brings crew, engineers and flight planners together under one roof, improving communications between them.
The new helicopter, a Sikorsky-S92, arrived in Aberdeen last week – taking CHC's Granite City fleet to a total of 16 aircraft, with the firm targeting commercial projects in renewables as well as oil and gas.
Recommended for you

Pictures: Storm Otto helicopter towed through Aberdeen after blades snap