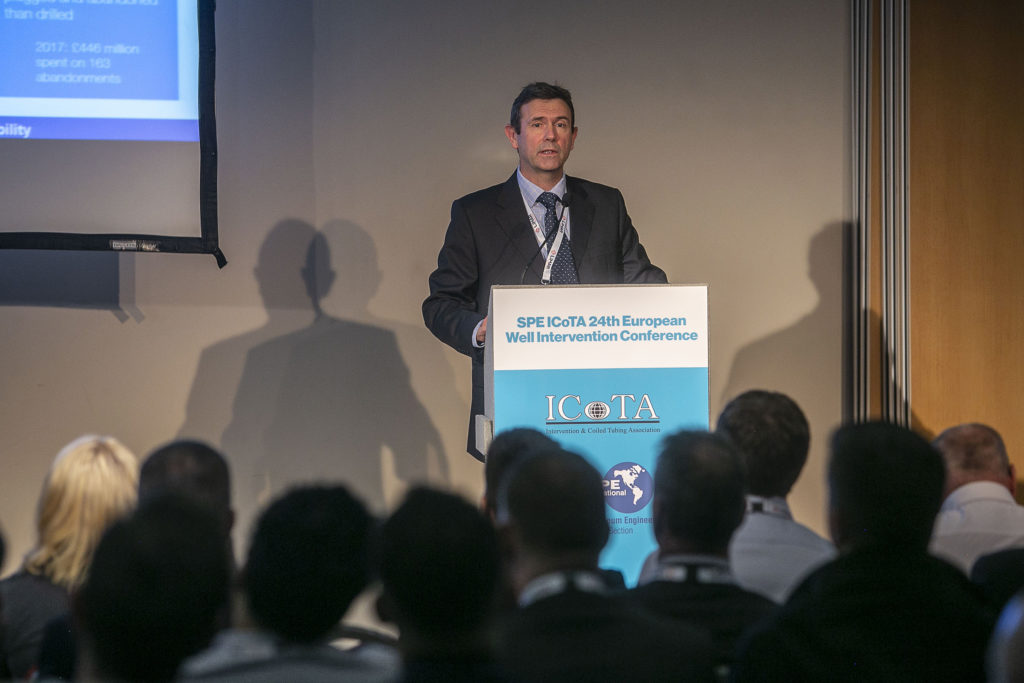 UK North Sea operators can deliver hundreds of millions more barrels of oil by ramping up their spending on well intervention, a petroleum engineer has said.
But current investment levels are not high enough and too many good wells are offline, said Glenn Brown, operations coordination manager at the Oil and Gas Authority (OGA).
About 600 of the 2,700 active wells in the UK continental shelf (UKCS) are shut in, which means they are capable of producing but, for various reasons, are not.
That number is far too high for the OGA's liking, Mr Brown said in his keynote speech at the 24th European Well Intervention Conference in Aberdeen yesterday.
Mr Brown said those shut-in wells could yet contribute 900 million barrels of oil equivalent.
A large proportion of those barrels could be pumped out if operators devoted more resources to surveillance and well intervention, he said.
But well intervention rates on the UKCS are currently too low, at 14%.
Some £685m was spent on intervention and surveillance activities last year, but only £285m of the total was devoted to delivering more oil.
The plugging and abandonment of around 150 wells accounted for the remaining £400m.
Despite the apparent reluctance to splash the cash, Mr Brown said the business case for intervention was compelling.
That investment of £285m restored more than 40m barrels to the UKCS's production figures, which equates to highly competitive average unit cost of £6.48 per barrel.
Mr Brown said those barrels were "low hanging fruit" and urged operators to do more intervention work.
The North Sea's changing landscape, characterised by the entry of smaller companies to the operator community, could be a huge opportunity, he said.
Some 77% of the UKCS's development well stock is operated by just 12 companies, while the remaining 750 are divided between 60 other companies.
New entrants to the North Sea, many of whom are backed by private equity houses, are generally motivated by a desire to pump oil more efficiently from mature fields, delaying decommissioning.
The OGA will facilitate better connections between operators and suppliers and provide detailed information on the shut-in wells, Mr Brown said.
Mr Brown also said the OGA would be more stringent on consents for well suspensions, which will be limited in duration to two-years, in most cases.
The two-day well intervention conference is being held at the Aberdeen Exhibition and Conference Centre.
It was organised by the Society of Petroleum Engineers and the Intervention and Coiled Tubing Association.
Conference chairman Darren Paul, from Shell, said he was pleased that this year's exhibition was nearly sold out and encouraged delegates to share knowledge and learn lessons.
Well intervention is the process of using technology to maintain and mechanically alter wells which have been in production for some time in response to changing conditions.