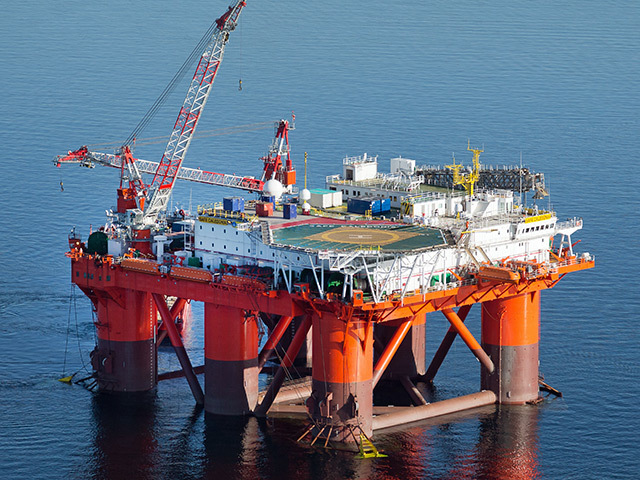 Union bosses have accused offshore accommodation provider Prosafe of perpetrating one of the most "appalling examples of social dumping" ever seen.
They claimed Cyprus-headquartered Prosafe had made "loyal, competent" employees redundant and was using an agency to recruit replacements at much lower pay grades.
Prosafe deputy chief executive Stig Christiansen argued the company was "doing everything right according to law" and that there was nothing strange about using agencies.
In an emailed statement, the company, which has a base in Aberdeen, added some workers on the UK Continental Shelf had been "offered voluntary termination on good terms".
Last week, the Press and Journal reported that Prosafe was shedding up to 150 workers, most of whom are understood to be British.
Today, unions accused Prosafe of enticing loyal employees to accept voluntary redundancy packages and offering to hire them back when activity increased.
The Offshore Coordinating Group (OCG), a coalition of UK unions, and Norway's Industri Energi, said posts were being advertised in Poland and Croatia.
They claimed the pay packages being offered through the OSM agency were "substantially lower".
They called for oil and gas companies, including clients BP, ConocoPhillips and Equinor, to stop giving Prosafe contracts to provide flotels in support of UK North Sea projects.
Furthermore, they have asked the International Transport Federation to alert trade unions around the world to the situation "unfolding in the UK sector".
And they have asked the UK Health and Safety Executive to look into the competence and training standards of short term agency workers.
RMT regional organiser Jake Molloy said: "We would hope that the clients using these barges will act responsibly and moreover act in accordance with their own internal policies associated with codes of ethics.
"What is happening here is completely unethical and the likes of BP, Equinor and ConocoPhillips should recognise this."
Unite regional officer John Boland said: "The industry has repeatedly claimed that the sector must become more competitive.
"However, if the actions of Prosafe are to be considered competitive then we want no part of it.
"Our member's jobs are not for sale to the lowest bidder in a drive to be competitive."
Prosafe said it always "aimed to comply" with the laws and regulations of the countries in which it operates.
A spokeswoman for Prosafe said: "We have always used agency personnel to supplement Prosafe staff, but given both the nature of our business with short-term contracts, and the industry downturn resulting in longer lay-up periods, Prosafe has to move to an even more scalable crewing model to remain competitive and sustainable as a business."
She added: "Prosafe has entered into an agreement with a manning agency, OSM, for some of the offshore positions.
"OSM is a recognised international supplier which offers staff with the right qualifications and expertise, and some of our former employees have chosen to apply for jobs with them.
"To ensure thorough knowledge of the respective accommodation vessels, efficient operations and a high level of safety, there will be Prosafe employees in the leading positions on our accommodation vessels."
BP, ConocoPhillips and Equinor have been contacted for comment.