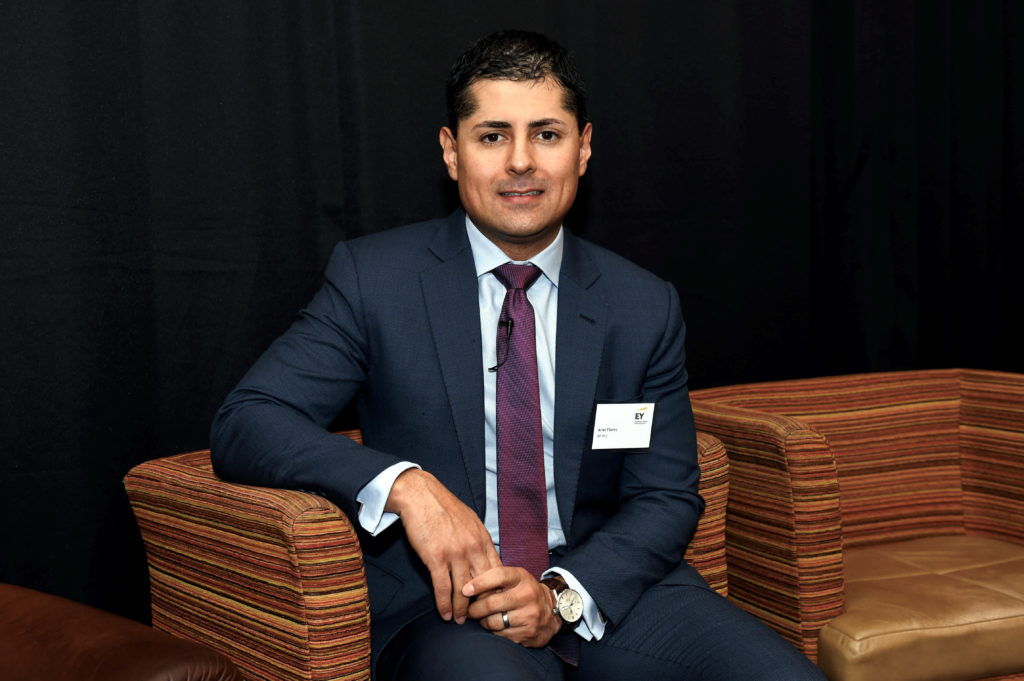 The North Sea boss of BP has hit out at perceptions the region is "past its best".
Ariel Flores said the region remains the "crown jewel" for the energy supermajor, with BP having similar expectations for the UK sector to booming markets like the Gulf of Mexico.
It comes following billions of pounds of investment from the firm, with the 450million barrel Quad 204 project which came online in 2017 and the huge Clair Ridge development west of Shetland which started up last year and is expected to keep producing to the 2050s.
Mr Flores was reflecting on his first 12 months on the job as BP North Sea president and highlighted the "massive prize" remaining in the sector.
He said: "One thing that continues to surprise me when I speak to colleagues and others outside the industry in the North Sea is this belief that this region is past its best or that it is on its way out.
"The fact remains that there's a lot of work to be done around cost-effectiveness, getting our operating efficiency to the right levels as many of our assets get older, but there is still massive potential in this basin.
"We have been part of new projects recently coming onstream and we're really embarking on innovative technologies and ways of working to open new doors to a very competitive business outlook with a very favourable environment.
"The North Sea, by most estimates, has 10-20billion barrels of remaining potential, which is prolific and real and a massive, massive prize.
"In BP we often refer to the North Sea as the 'back yard', our company crown jewel. We know that there are high expectations, very similar to the expectations of our high-margin provinces, which includes the North Sea, but also the Gulf of Mexico, Angola and Azerbaijan."
COMPETITION
Mr Flores made the speech during an address to business leaders last week at an event hosted by the Scottish Council for Development and Industry.
It comes following an outlook report from trade body Oil and Gas UK, also last week, which stated the North Sea needs £200bn of investment over the next 16 years in order to realise its full potential.
Mr Flores said that, while BP will remain, the region cannot afford to be complacent as investment competition will come from across other global oil and gas basins.
He added: "Competition for global investment dollars from other hydrocarbon basins, and increasingly from alternative energy sources, is only going to increase.
"So as an industry we've got to find new ways to develop, we've got to do so faster, cheaper and safer, and with a smaller hydrocarbon footprint.
"These changes will largely be driven by digital and advancements in technology. They must.
"Digital is becoming a common word for our operations offshore.
"Technologies like quantum computing, artificial technologies and blockchain are going to deliver phenomenal advances. Not just in energy but across the supply chain and the whole of society.
"The reality for us is that digital is going to be disruptive in a massive way like we've never seen before and the speed of change is blistering.
"We have to keep pace and we have to ensure that we're not left behind as an industry, but we know that this region is renowned for its ability to drive change in the North Sea."
Recommended for you

'Tsunami' of unrest to hit North Sea as 1,400 workers ready to strike