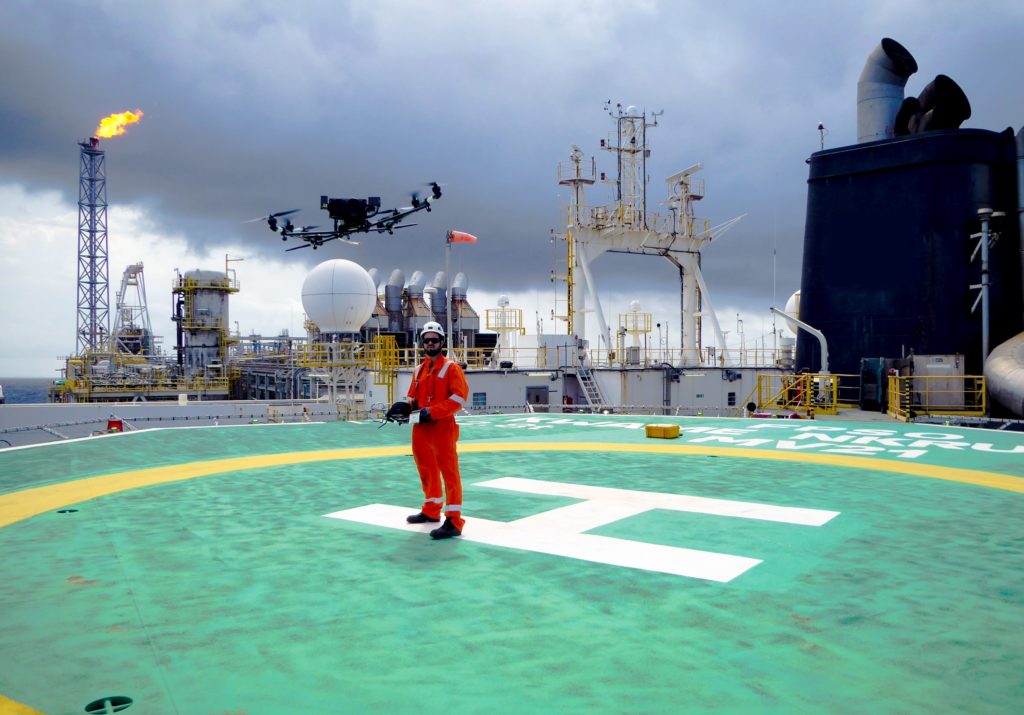 London-based private equity investors have swooped to buy Scottish drone technology firm Cyberhawk Innovations for an undisclosed sum.
The deal delivers a payoff for members of the Cyberhawk leadership team, including chief executive Chris Fleming, as well as venture capital firm Scottish Equity Partners (SEP) and the Scottish Investment Bank (SIB), the investment arm of Scottish Enterprise.
Mr Fleming is staying on as CEO at the Livingston-based company following its sale to funds advised by Magnesium Capital.
Cyberhawk, whose unmanned aerial vehicles (UAVs) are used for aerial inspections on a growing number of oil and gas installations, and increasingly by renewable-energy, utility and transport infrastructure customers, enjoyed its most successful year to date during the 12 months to March 31 2018.
Pre-tax profits came in at £549,389, against losses of £663,521 the year before, while turnover rocketed by nearly £1 million to more than £3.9m.
Cyberhawk currently employs 60 people, including UAV pilots, inspection engineers, surveyors and software developers.
In 2017, the company added to its international bases in Abu Dhabi and Kuala Lumpur – opening an office in Houston in the US as part of ambitious US growth plans.
More recently, the firm has developed cloud-based, asset management software, known as iHawk, which uses high resolution imagery to digitise industrial infrastructure assets.
Cyberhaw said its sale meant a full exit for SEP and SIB, while giving it cash to fund further software development and US expansion.
Mr Fleming added: "Over the last ten years, with the support of Scottish Equity Partners and the Scottish Investment Bank, our team has not only built a thriving, profitable business, but played a critical role in the creation and digitisation of the entire UAV inspection industry.
"We are extremely proud to have established a globally renowned reputation and to be relied upon by many of the world's largest energy companies.
"This next phase of growth is a very exciting time for the business.
"We see a huge opportunity in the US market, a region in which we are already using our credentials and mature, trusted UAV data capture solutions as a springboard for growth.
"In Magnesium, we have found a partner who has a deep understanding of our core markets and provides Cyberhawk with the financial firepower to pursue strategic merger and acquisition activity."