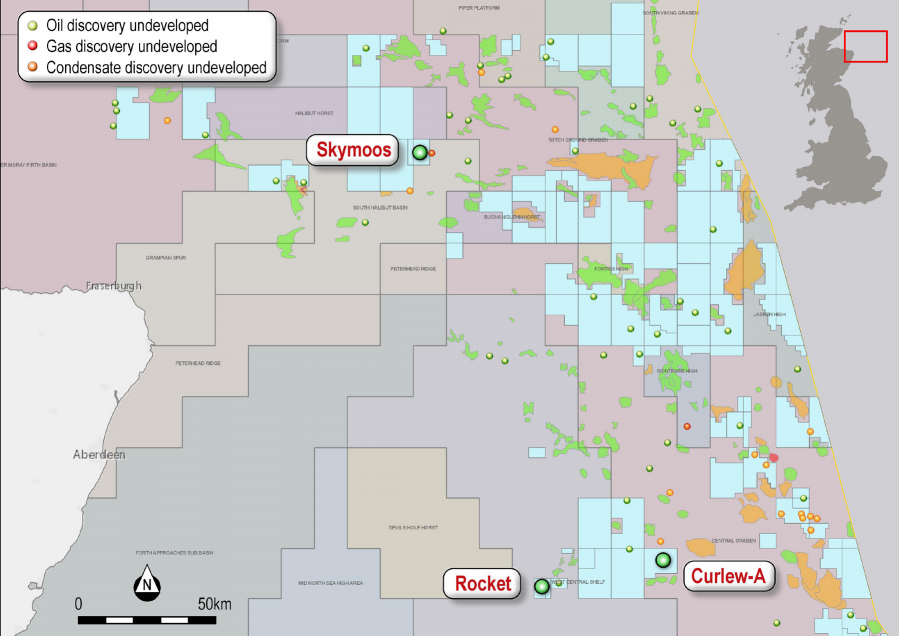 The rig site survey has begun on Corallian Energy's Curlew-A field in the central North Sea.
The work should be completed by the end of this week, according to Reabold Resources, an oil and gas investment firm that owns 32.9% of Corallian.
Curlew-A is thought to contain contingent resources of 38.8 million barrels of oil equivalent based on analysis completed by Schlumberger in February.
The Curlew-A discovery was made by Shell in 1977 in the prolific Central Graben area.
But Shell relinquished licence P2396, which contains Curlew-A, in 2016 and it was awarded to Corallian in the 30th bidding round.
In October, UK firm Corallian agreed to sell 10% of the licence to Australia's Talon Petroleum.
Talon said it would cover 15% of the cost of appraising Curlew-A up to a cap of £12 million.
Corallian has said it plans to drill an appraisal well to a depth of about 2,700 metres subsea in a water depth of 90 metres.
The current estimated well cost, using a jack-up rig, is £9.7m.