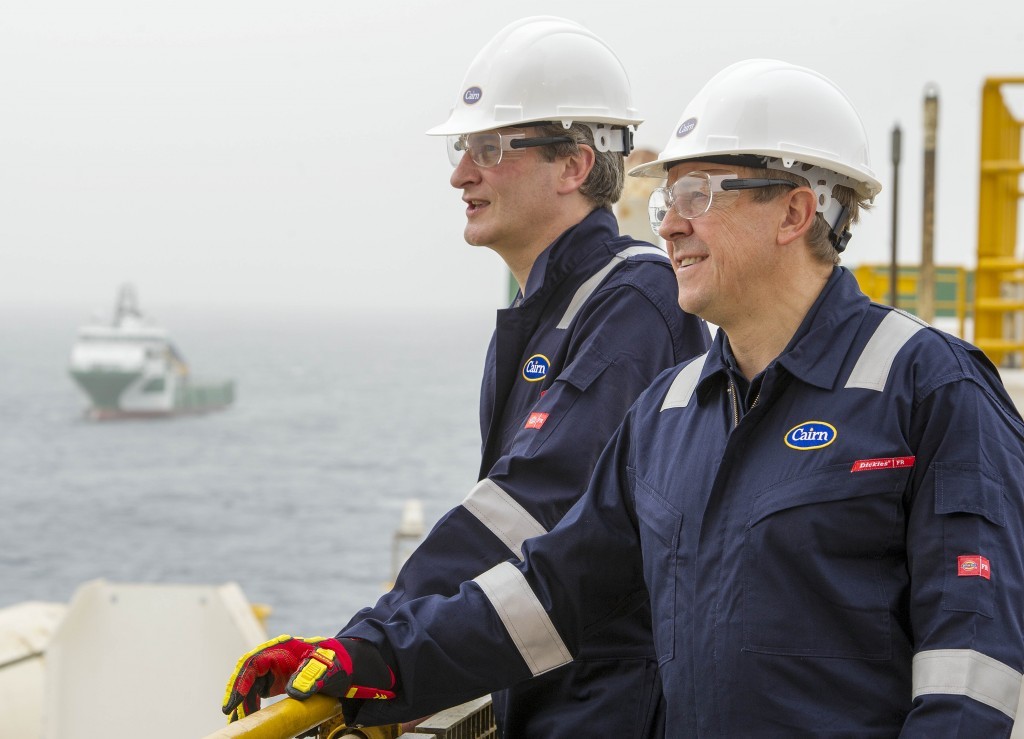 The North Sea remains an "active market" and a basin to "keep an eye on" for future acquisitions, said the boss of Cairn Energy yesterday after his firm shot to profit.
The company's chief executive, Simon Thomson, said the performance of two Cairn-backed North Sea projects had resulted in increased cash flow, which could open fresh drilling sanctions.
The Edinburgh-headquartered firm saw pre-tax profits reach £35 million for the first half of 2019, up from a £487m deficit during the same period last year.
Cairn reported an additional revenue jump, from £147m in H1 2018 to £218m in 2019.
It also revealed its east of Shetland Chimera exploration well, in which Cairn holds a 45% stake, "should spud shortly".
The firm originally owned 60% but farmed down to Norwegian oil and gas firm DNO this year.
But the firm's improved performance was tempered by the knowledge that its first three exploration well attempts had come up dry in 2019.
Mr Thompson said his firm was "comfortable with the level of exposure in the North Sea" currently, his firm planned "further drilling next year".
He added that "exciting" performance at the Catcher field and an "improved" performance at the Kraken field has "allowed investment in additional growth" whilst giving the firm the freedom to "make long-term investment decisions".
Operator Premier Oil owns 50% of Catcher while Cairn holds 30%, with the remainder belonging to MOL and Dyas.
Cairn Energy holds a 29.5% stake in Kraken, which is operated by EnQuest.
Both prospects delivered first oil in 2017.
Mr Thompson said his firm will "continue to seek value" in the North Sea, adding that Cairn will continue to "keep an eye on transactions" in what he called an "active market", adding "that's why we remain in the North Sea".
In March, Cairn Energy confirmed it had lowered its oil reserves estimate at Kraken by 6.8 million barrels of oil equivalent, or 19%, following an evaluation of reservoir performance.
Operator EnQuest responded, insisting its reserves estimate remains "materially unchanged" according to its assessment.
But Mr Thompson said last night Cairn's reduced estimate "remains the same", but that the firm is "shortly going to sanction drilling" in the field's Western flank.
Recommended for you

The Energy Capital MP: New SNP Commons leader Flynn's North Sea record