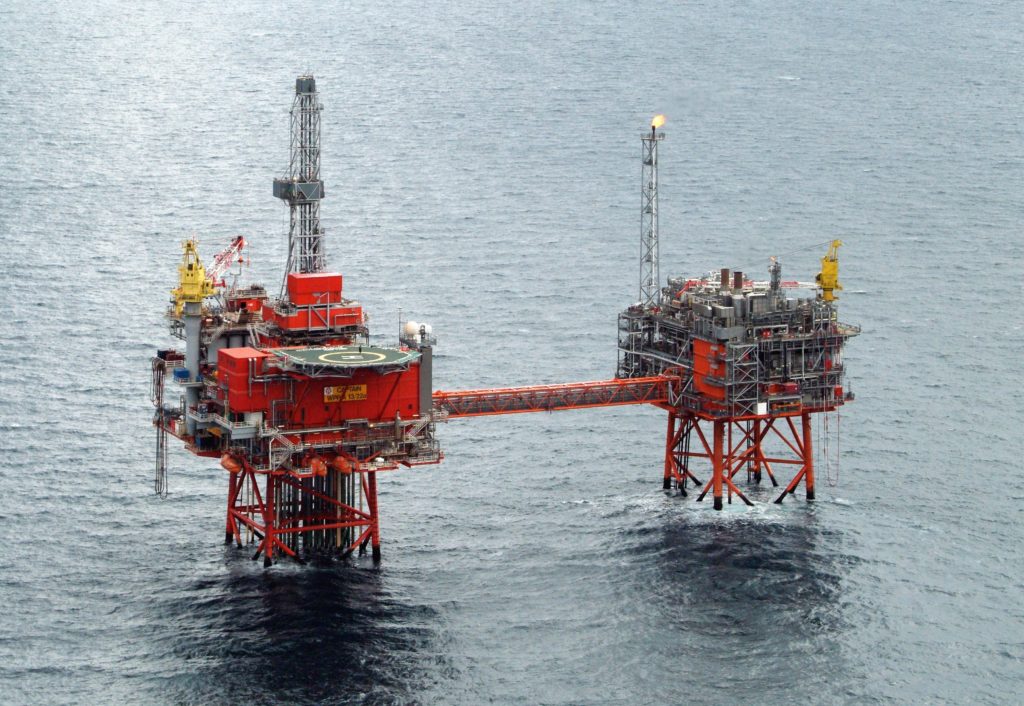 A unit of Delek Group Ltd. is seeking alternative means of financing to complete its $2 billion acquisition of some of Chevron Corp.'s North Sea oil and gas assets after initial funding arrangements hit stumbling blocks, according to people familiar with the matter.
Ithaca Energy Ltd., the UK arm of Israeli explorer Delek, has asked commodity-trading houses to help it fund the deal, the people said, asking not to be named because the matter is private. It has already secured a $100 million investment from Trafigura Group Ltd., which also gives the trader the right to market some of its oil and gas, and is in talks for more funds, the people said.
Ithaca is counting on the purchase, agreed on in May and expected to close this quarter, to boost its output before a possible initial public offering. The company is focused on the North Sea, where large producers such as Chevron are increasingly shedding mature assets so they can redeploy capital elsewhere.
"Delek is scheduled to close the Chevron deal on time in accordance with the original timetables," the company said in a statement. "The group and Ithaca are currently continuing to negotiate with several leading marketing and trading companies and Ithaca is expected to sign a binding trade and marketing agreement in the next coming days."
Chevron declined to comment.
When the sale was announced, Ithaca said it was financing the purchase with a $1.65 billion bank loan, a separate $700 million bridge loan, an equity investment by Delek and cash. JPMorgan Chase & Co. and BNP Paribas SA underwrote Ithaca's debt financing, according to a statement. Ithaca offered $700 million of bonds in July, but only sold $500 million, according to company statements.
Last month, Ithaca secured the $100 million equity investment from Trafigura, but the oil company still doesn't have the $2 billion to complete the Chevron purchase, the people said. It has previously received offers of funds from other traders, including Mercuria Energy Group Ltd., and may ask for more, according to the people. It could also get additional equity by turning to its parent Delek, which is awaiting a key asset sale next month to get more cash.
The Chevron fields were highly sought after when they were up for sale, with bidders including Ineos Group and Chrysaor Holdings Ltd. At the time the sale was announced, Ithaca Chief Executive Officer Les Thomas said he couldn't "wait to get our hands on the steering wheel" of the assets. Ithaca estimated the deal would boost 2019 production 300% and result in a 150% increase in proved and probable reserves.
Additional barrels could help Ithaca attract investors to an initial public offering. Delek said in May that it planned to issue shares of Ithaca in London. Last month, Delek said Ithaca may be worth $2.5 billion.
Recommended for you

Unite, UK's largest offshore union, hits out at Labour over North Sea plans