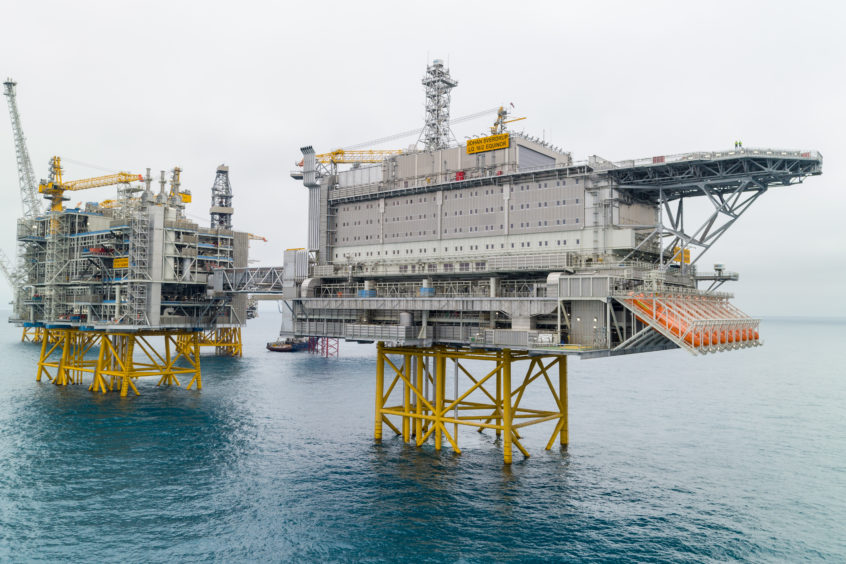 First oil from Equinor's giant Johan Sverdrup field is to be shipped to China, the Norwegian operator has announced.
Johan Sverdrup, the third largest field off Norway, has estimated resources of 2.7billion barrels of oil equivalent and started production earlier this month.
First cargo has been sold to China International United Petroleum & Chemicals (Unipec), which is part of the Sinopec group.
It contains one million barrels of oil equivalent at a value of $60m (£46.2m) and will be  shipped on the "Orpheas" tanker via the Suez Canal to China.
Future deliveries are expected to contain between 600,000 and 2million barrels.
Equinor's announcement comes as first oil from Johan Sverdrup arrived at the Mongstad plant north of Bergen via a 175mile pipeline.
Oil piped to the facility is stored in caverns and prepared to be shipped around the world.
The company said Johan Sverdrup is expected to bring in revenues of more than £118.3bn over the next 50 years, of which more than £76bn will go to the Norwegian state and society.
Irene Rummelhoff, executive vice president for Marketing, Midstream and Processing, said: "Mongstad will play an important role in realising this value.
"At the same time, Johan Sverdrup triggers high activity at the plant and new opportunities for the future."
When Johan Sversrup is operating at full capacity, Mongstad will receive more than 30% of the total oil on the Norwegian continental shelf.
The Mongstad plant is expected to receive up to 440,000 barrels of oil per day from Johan Sverdrup when the first development phase reaches peak production.
When the second phase is completed in 2022, Mongstad will receive up to 660,000 barrels of oil per day.
Ms Rummelhoff added: "This is a great day for Equinor and the Johan Sverdrup partnership, consisting of Lundin Norway, Petoro, Aker BP and Total.
"First oil to Mongstad only a few days after production start confirms that the field is producing well. This day also marks the start of a new phase as we prepare to bring Johan Sverdrup oil to the international market."
Equinor has a 42.6% stake in the field, along with Lundin Norway: 20%, Petoro: 17.36%, Aker BP: 11.5733% and Total: 8.44%.
Recommended for you

Can oil ever be green? Norway turns to wind-powered drilling