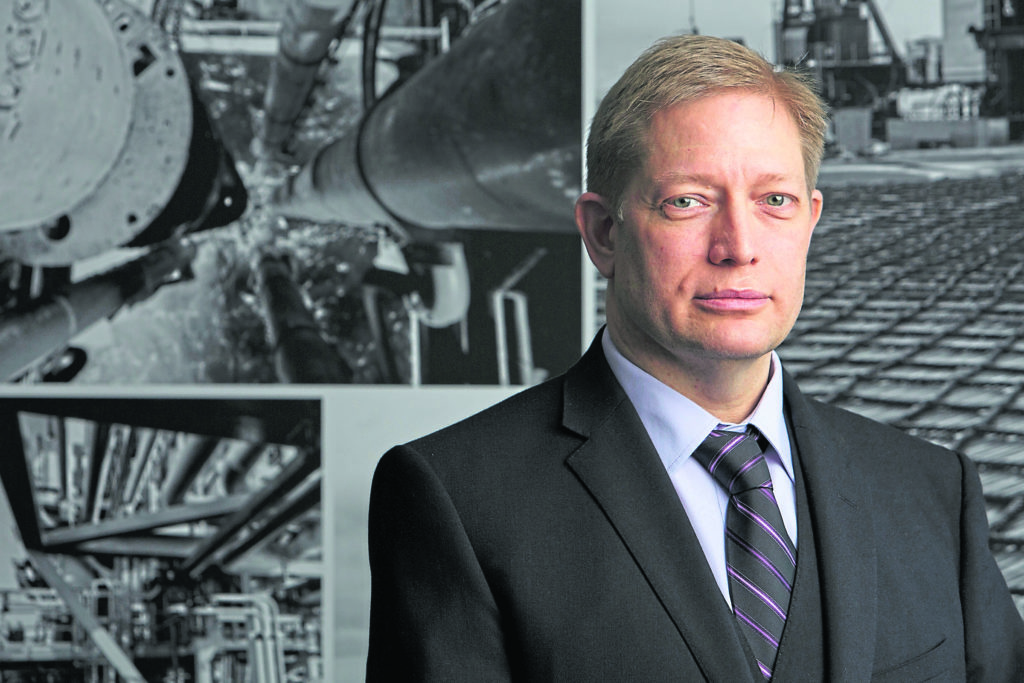 The oil and gas industry cannot afford to go into "reverse" on health and safety in the North Sea, a sector chief has warned.
Matt Abraham, supply chain and HSE director at Oil and Gas UK (OGUK), said key figures from a soon-to-be-published report would show the industry was "not doing as well as hoped" on safety.
He called on the offshore sector to "redouble" its efforts to drive down leaks and other incidents.
OGUK is expected to publish its annual health and safety report later this week and is also building up to an HSE conference in Aberdeen on November 6 at P&J Live.
Mr Abraham said the general trend for safety performance in the North Sea was "still going the right way".
But a number of indicators, including major hydrocarbon releases, lost time incidents, injuries and maintenance backlog, are plateauing or increasing in number slightly, he said.
Mr Abraham admitted the findings of the report, which provides an overview of safety performance in 2018, had given him "pause for thought".
"Progress stalled is one thing; we cannot reverse progress," he said, adding: "We cannot take our eye off the ball, and we won't. A sense of chronic unease has to be maintained."
The UK Health and Safety Executive published its own annual report on the offshore oil and gas industry in August.
It highlighted the occurrence of four major hydrocarbon releases last year ­– the highest number since 2013, when six were recorded.
The North Sea has been beset by several worrying incidents this month.
On October 14, a worker was flown to hospital from the Taqa-operated Tern Alpha platform after sustaining an arm injury when a fire broke out.
On the same day two casualties were airlifted from EnQuest's Heather Alpha installation following a blaze.
Last week, more than 100 workers had to be evacuated from EnQuest's Thistle platform after structural concerns were flagged up during a subsea inspection.
The incidents prompted trade union bosses to reiterate their concerns about the impact on health and safety of oil companies' efforts to cut costs.
Mr Abraham said the "learnings" from Thistle would be valuable and had to be shared across the industry.
He also said the preventative maintenance, inspection and evacuation measures worked as they were supposed to on Thistle.
"As our understanding of the issue emerges, we'll see what the consequences are, but I was reassured by response," he said.
Mr Abraham said OGUK's HSE conference was "very timely" and would look to build on the success of last year's Safety 30 event, which shined a spotlight on offshore safety three decades on from the Piper Alpha disaster.
He believes the conference will be a "great opportunity" for people to meet and listen to "major industry figures" and learn about the sector's direction of travel on safety.
"This is an important conference for the industry," Mr Abraham said. "Let's keep the focus on where we're going and do everything we can to get people home safely."
The oil and gas industry is increasingly paying attention to its image and "societal licence to operate" as the energy transition builds up a head of steam.
The male-dominated sector is also on a mission to make its workforce more diverse.
Asked whether those agenda items could be distracting the oil industry from safety performance, Mr Abraham said: "The starting point is always safety.
"Those other pieces are key in the long term, but our societal licence to operate and our way of doing business depends on us operating in a safe manner.
"Those other things won't happen if we don't get safety right."