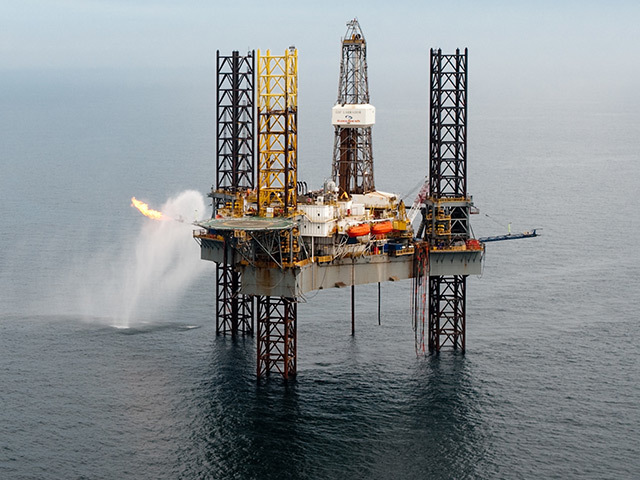 Energy firm Parkmead Group will inevitably show up on the radars of prospective buyers if its current growth trajectory continues, its boss said yesterday.
Executive chairman Tom Cross said the Aberdeen-headquartered firm's upcoming UK North Sea projects would prove the company was "high quality".
But Mr Cross said his team would not worry about potential partnerships and takeovers, and was focused was on driving the company up the value "curve".
He built up Dana Petroleum into a successful exploration company before it was bought out by South Korea's national oil firm in a hostile takeover in 2010.
The businessman collected more than £34 million from the sale of his share, earning a reputation for being the North Sea's "man with the Midas touch".
Since then, Mr Cross has been leading London-listed Parkmead, which he described as "Dana Mach 2, but stronger".
He has a chart in his office comparing Parkmead's growth to that of Dana in its early years.
Mr Cross said Parkmead was "tracking nicely" and was "better balanced" than Dana, which sold for £1.7 billion.
Parkmead is focused on production from its "backyards" in the UK and Netherlands, whereas Dana operated out of nine countries.
Mr Cross also feels Parkmead, whose full-year results show rising revenues and a return to the black, is well placed to thrive as the energy transition gathers pace.
For the last three years, Parkmead has only produced gas, which is a cleaner fuel than oil.
It is also adding a green feather to its cap. Parkmead recently bought £4.9m worth of Aberdeenshire farmland which had been majority-owned by Mr Cross' wife.
The land is well suited to wind, solar and biomass schemes and Mr Cross revealed Parkmead had been approached by some "very big companies" who are keen to work together on renewables projects.
Parkmead does have large North Sea oil projects in its portfolio and is determined to bring them to fruition.
With that in mind, Parkmead has brought in its first dedicated North Sea managing director to spearhead those developments.
Tim Coxe did have a stint working for Parkmead on the early stages of its Greater Perth Area (GPA) project in the outer Moray Firth a few years ago.
He has now returned to Parkmead, from Apache, and will take GPA through to project sanction, which is slated for spring or summer next year.
Parkmead hopes to tie GPA back to Cnooc International's Scott platform and believes the project could deliver 75-130m barrels of oil equivalent.
Parkmead is also a partner in Dana's Platypus project in the southern North Sea, from which first gas is scheduled for 2022.
Mr Cross said projects like those would put Parkmead in the line of sight of larger companies capable of making large acquisitions.
He said: "I've been here before. There comes a point when you come on people's radars because production is at a level that makes you more recognisable. That's the nature of where we are.
"We have rising revenues, profits and reserves, so any industrialist looking in from the outside will start to realise this is a high quality company.
"We're not worried about that. We're just driving ahead. If someone comes along and wants to partner with us or buy us we'll deal with that."
____________________________________________________________
A strong showing from its Dutch onshore gas fields, a drop in exploration work and the sale of stakes in Faroe Petroleum swung Parkmead Group back to profit in 2018-19.
Parkmead posted pre-tax profits of £4.8 million in the year to June 30, 2019, a vast improvement on a deficit of £5.8m the previous year, while revenues rose to £8.3m from £7m.
Parkmead currently produces gas from the Brakel, Grolloo, Geesbrug and Diever West fields in the Netherlands, at an operating cost of $11.9 per barrel of oil equivalent (boe).
Production at Diever West increased 13% to 7,676 boe per day in 2018-19.
The company's exploration and evaluation expenses dropped to £200,000 from £5.2m last year and administrative costs fell to £400,000 from £4.1m.
And the sale of Parkmead's shares in Faroe Petroleum to Norwegian company DNO in January raised £6.2m.
The company has a cash balance of £30.7m, which leaves it well-positioned for future acquisitions, according to executive chairman Tom Cross.
Parkmead is "actively evaluating" deals and was active in the UK's 32nd offshore licensing round, which closed earlier this week.
Mr Cross said Parkmead's team of "experts", with their wealth of North Sea knowledge, gave the company the edge on the acquisition trail and in licensing rounds.
He said: "As other companies have come and gone from the North Sea, we've been here all the way through and have very detailed knowledge of the region."
Recommended for you

Court throws out claim that government is 'unlawful' in supporting North Sea oil