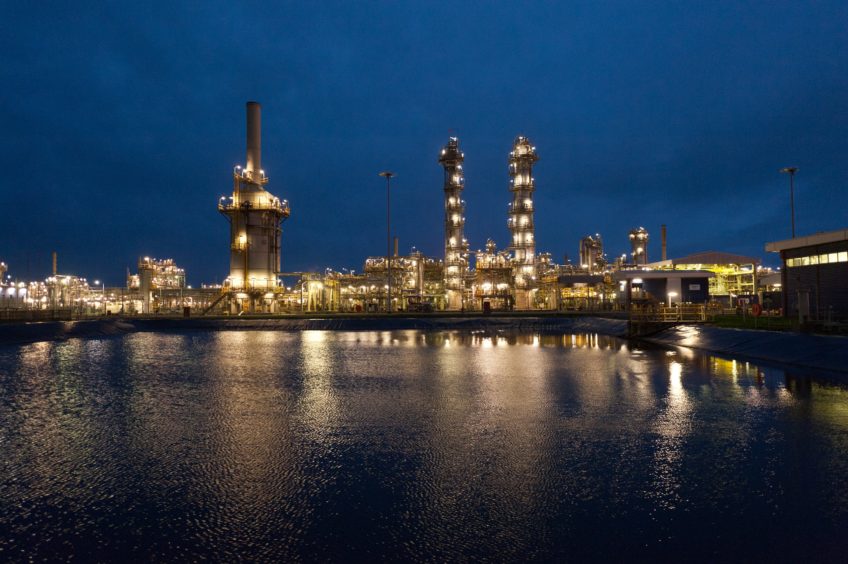 A "ground-breaking" agreement on carbon capture, usage and storage (CCUS) has been reached today between a group North Sea oil industry backers and the Scottish Government.
The new charter will see the North East Carbon Capture, Usage and Storage Alliance (Neccus) drive forward Scotland's decarbonisation agenda by enabling the capture of carbon emissions by oil and gas industry majors at the St Fergus Gas Terminal, near Peterhead.
Energy firms such as Shell, Total, SSE and Chrysaor have signed up to the agreement, and includes industry groups such as Peterhead Port Authority, Pale Blue Dot Energy and the Oil and Gas Technology Centre (OGTC).
A high-level meeting to discuss the plans will be held at Holyrood this afternoon between Scotland's energy minister Paul Wheelhouse MSP and a number of North Sea giants.
Economic development agencies such as Opportunity North East (ONE) and Scottish Enterprise are also involved.
Speaking last night, Mr Wheelhouse said he was "delighted" to see the alliance taking shape, adding that CCUS was "essential" in helping Scotland to reach net zero emissions by 2045.
He said: "Only by working together can we not only enable the technology to capture emissions and meet our own net zero target, but also we can capture the economic opportunities presented where new jobs are created and existing energy supply chain jobs are safeguarded."
The £275 million Acorn CCS project at St Fergus will now be scaled up as part of the alliance and is expected to be "fully operational" 2024.
The Neccus agreement will look to stop up to 90% of the carbon dioxide (CO2) emissions produced by oil and gas firms from entering the atmosphere by storing it in rock formations deep under the North Sea.
Energy sector expert, Mike Smith, who has worked with Ineos are Danish wind firm Orsted, will lead the project.
He said: "We've made great progress with wind and solar renewable technologies over the last 10 years.
"The time is now right to continue the energy transition by addressing the hard to decarbonise sectors."
Trevor Garlick, chairman of ONE, who are backing the project, described the north-east of Scotland as "uniquely positioned" to develop and deliver CCUS solutions.
He added: "We have the infrastructure, skills and expertise to drive energy transition opportunities, including CCUS, at a scale that will make a national impact."
Recommended for you

Government urged to shed light on 'Track 2' timeline following CCS report