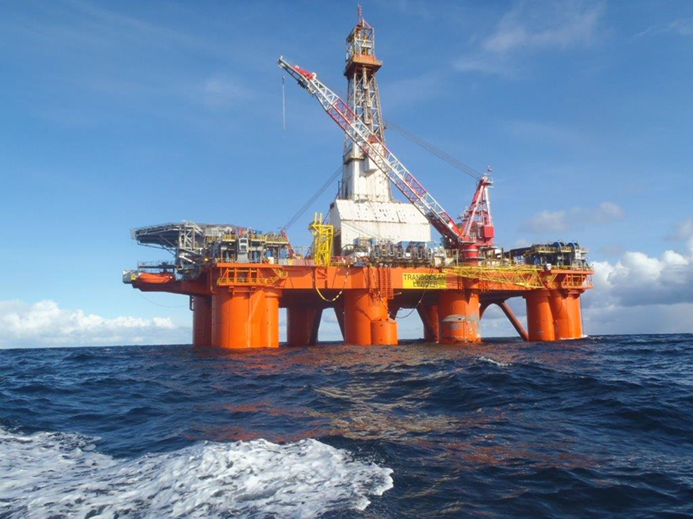 Shares in Hurricane Energy slid on Monday despite the company confirming oil at a field west of Shetland.
London-listed Hurricane said it found "light, mobile oil" at its Warwick West well, which achieved a flow rate of 1,300 barrels of oil per day (bpd).
It was the third and final well of Hurricane's 2019 drilling campaign on the Greater Warwick Area (GWA) with partner Spirit Energy.
The first well in the campaign, Warwick Deep, ended in failure, but Lincoln Crestal was a success and is expected to be developed as a tieback to the Aoka Mizu vessel.
Hurricane and Spirit have said they believe GWA is a "single hydrocarbon accumulation" comprising Lincoln and Warwick.
On Monday, Hurricane said "further technical analysis" would be required to determine whether that is the case.
Shares dropped 21.68% to 36.34p in London.
Analysts at RBC Europe said "questions were likely to be asked" about Warwick West's "commerciality", while counterparts at Edison said the share price drop indicated the market did not "attribute any value" to a full-field GWA development.
Hurricane chief executive Robert Trice said he was pleased with the outcome at Warwick West, which was drilled with the Transocean Leader semi-submersible rig.
He added: "The impact that this well will have on how the company views the GWA accumulation and its associated volumetrics will require further technical analysis.
"The GWA joint venture is now assessing the optimal appraisal strategy for the GWA, and Hurricane will provide an update in due course."
Spirit farmed into the GWA in September 2018, taking on a 50% working interest.
At the time, Spirit said the aim was to progress Lincoln and Warwick towards full field development, should the well campaign and further tests be successful.
Spirit would take over as licence operator at the development stage.
A spokeswoman for Spirit said that intention had not changed and that the company still planned to "move towards" becoming operator.
Carla Riddell, senior vice president for Spirit's west of Shetland assets, said: "The results of the campaign are encouraging and the on-going technical evaluation will be critical to our understanding of the GWA.
"We look forward to continuing our work with Hurricane – building on activity from this year, and enhancing our own capability over the next 12 months as we move towards becoming operator."
Hurricane also provided an update on the early production system at its Lancaster field, which came on stream in June.
Last month, the sixth cargo of crude oil from the Lancaster EPS was lifted, taking total oil sales to 2.5 million barrels.
Average production for the rest of the year is expected to be in-line with guidance of about 11,000 bpd.
Mr Trice added: "Further progress is also being made in our understanding of the Lancaster reservoir.
"Uninterrupted vessel uptime combined with good well productivity have allowed us to carry out additional data gathering whilst remaining in line with guidance for Q4 2019.
"We will provide a further update later in December."
Recommended for you

FPSO for delayed Penguins project 'progressing well' says Shell boss