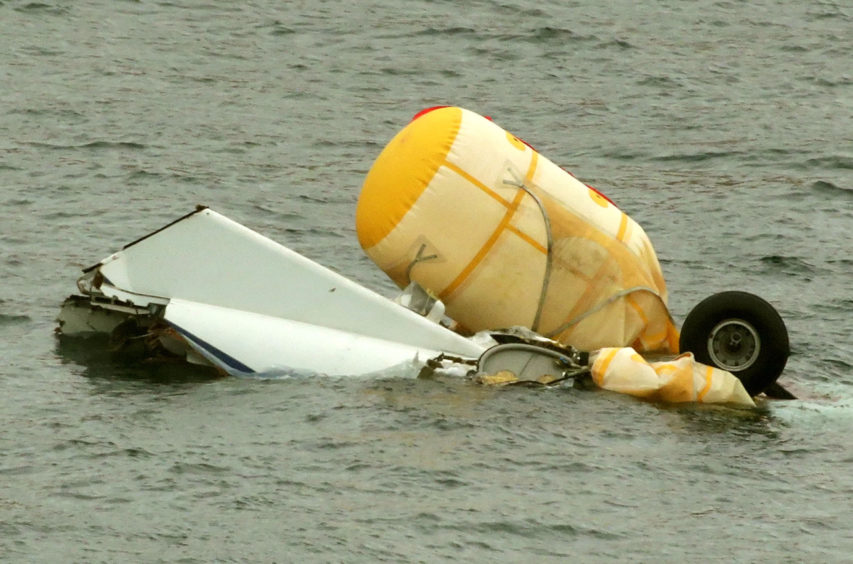 A preliminary hearing for a fatal accident inquiry into a helicopter crash off Shetland in 2013 is due to begin in January, the Crown Office has confirmed.
Four people were killed when a Super Puma went down on its approach to Sumburgh airport on August 23, 2013.
The Crown Office and Procurator Fiscal Service has confirmed that the initial hearing will take place on January 29 at Aberdeen Sheriff Court.
A spokesman said: "The procurator fiscal has initiated the judicial process for a fatal accident inquiry into the four deaths that resulted from the Sumburgh helicopter crash.
"COPFS appreciates the importance of this inquiry to those affected. The nearest relatives of those who lost their lives have been informed of this development.
"The Crown is working closely with the Scottish Courts and Tribunals Service who are responsible for scheduling all dates and the venue for the inquiry."
The venue and dates for further hearings and the full inquiry will be set later.
Sarah Darnley, 45, from Elgin, Gary McCrossan, 59, from Inverness, Duncan Munro, 46, from Bishop Auckland, and George Allison, 57, from Winchester, all died in the incident six years ago.
The Super Puma was carrying 16 passengers and two crew members.
A report by the Air Accidents Investigation Branch (AAIB) in 2016 concluded pilot error was responsible for the crash after failing to notice the aircraft's descending airspeed.
The Crown Office ordered an FAI into the incident in June.
An FAI is held following a death in the workplace or in cases which give rise to reasonable suspicion and only takes place when criminal prosecution is not being pursued.
The 2013 crash is one of a number of fatal incidents in the North Sea involving Super Puma helicopters, which have not returned to operation in the sector since another crash in Norway three years ago, killing 13 people.