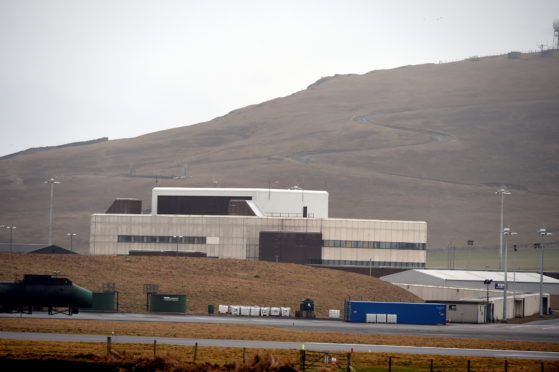 An emergency was declared earlier today at Sumburgh Airport after a helicopter taking off was caught up in a lightning storm.
The incident was reported to have taken place around 11.50am with the helicopter, operated by offshore transport specialists CHC, issuing a priority access notice to Highlands and Islands Airports Limited (Hial) who operate the Shetland airport.
All crew members aboard are reported to be "safe and well" following the incident, with the helicopter able to safely land at 12.19pm.
A coastguard spokeswoman said: "We received a call at 11.50am to reports of an airport emergency at Sumburgh.
"As the airspace surrounding the airport is over water, we deployed Lerwick lifeboat and coast rescue teams from Lerwick and Sumburgh to assist in the incident as per protocol.
"We would also usually deploy our search and rescue helicopter, Rescue 900 from Sumburgh, however, this was on another job at the time.
"The helicopter was able to land around 12.20pm and all is safe and well."
A Hial spokesman said operational staff at the airport were informed but were stood down as they were not required to assist.
Recommended for you

Man rescued after going overboard from ship near Shell North Sea platform