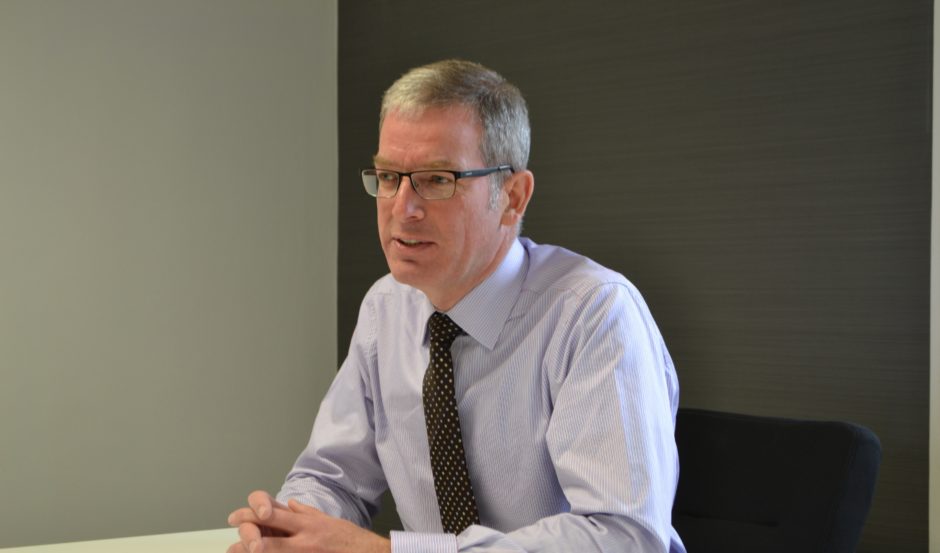 The director of a multi-million pound decommissioning study has voiced concern that any final decision over the removal of Shell's Brent platform legs might 'harden' public perception toward his project.
Richard Heard, who is programme director of the INSITE (Influence of Structures in the Ecosystem) study, has now moved research examining the influence of man-made structures in the North Sea into its second phase.
He is worried the science behind his five-year study, which is part-funded by industry and environmental research grant cash, could be clouded by one decision.
The Brent legs weigh around 300,000 tonnes apiece.
Within each base is a cluster of oil storage cells – 64 in total, each taller than Nelson's Column.
Mr Heard said: "The public perception could harden, in light of the Brent discussion.
"Such that any actual listening to the science might be curtailed or impaired because people don't want to hear it and they just want it all to be taken out.
"If you're in the world of advocacy, this could be difficult. We're not, but obviously we recognise that people might change their opinion about the relevance of the science we're producing."
The INSIGHT study has recently jumped into its final phase, which will run until 2022.
The Natural Environment Research Council (NERC) and Defra have backed the study with £5.6 million funding.
Industry partners including BP, Shell, Total, Chevron, TAQA, CNR International, Exxon and Repsol-Sinopec have all put in £2m.
The INSIGHT study has also got the oil firms to take part in a landmark data-sharing project.
Mr Heard said: "We realised in phase one that the availability of data for researchers is crucial to how much relevant science they can do.
"Part of the £2m funding from industry has gone towards a massive data sharing project where the sector is now sharing the data they collect with us.
"It's not the first time data has been shared in this way, but it's unique in that eight oil companies got together and are now collectively sharing their data with the science community."
Mr Heard added that his study has also started to attract those in the renewable energy sector who are already considering the decommissioning of offshore wind projects.
He said: "Up until relatively recently, the renewables sector has not really been interested in what we're doing, but the wind energy sector is now starting to execute and think about decommissioning projects and the role of structures, in terms of the ecology.
"In the last year there has been some real interest."