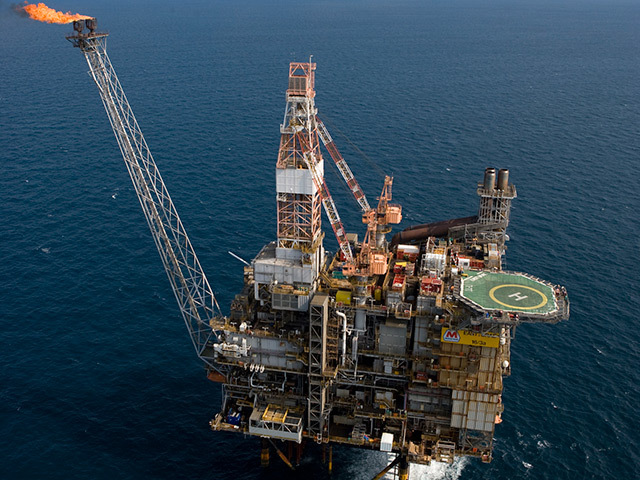 Court documents have revealed emails between Taqa senior management, who described RockRose's deal with Marathon Oil as their "worst fear", calling the London-headquartered company "total wideboys".
RockRose Energy has agreed to relinquish control of the Greater, Brae Area (GBA) in the North Sea to Taqa after losing a court battle.
In February last year, the firm signed a deal to acquire Marathon's UK business (completed in July), and the Commercial Court ruling on their dispute with Taqa has revealed how the latter reacted to that deal.
Taqa had also attempted to buy Marathon's UK business.
In an email to Europe managing director Donald Taylor, Taqa finance director Iain Lewis said RockRose were "total wideboys", who had "no idea what they have bought in Brae".
He criticised the firm's intention to make more acquisitions, suggesting they wouldn't give the GBA proper attention.
In a separate email, Mr Lewis also described the firm as "tiny and entirely inexperienced in upstream offshore operations", with their plans to take on operatorship of GBA being Taqa's "worst fears".
Following the ruling RockRose said it was proud of its achievements since taking on the GBA, including increasing reserves, pushing back the cessation of production dates for Brae Alpha and East Brae and implementing new offshore rotas.
Executive chairman Andrew Austin said: "Our focus throughout this process has been to ensure the best possible outcome for the Brae Area, the staff working on the assets, and for the joint venture partners.
"We are proud of the role we have played in furthering the Government's Maximising Economic Recovery (MER) strategy in the short time we have operated the assets. We look forward to working with Taqa to support a smooth transition and to minimise any disruption once approval from the Secretary of State has been obtained.
"For RockRose, this change is financially and strategically neutral and we look forward to seeing the assets continue to deliver for the Company and its shareholders."
The court ruling laid out the following exchange between Taqa managers:
"The immediate reaction internally by TAQA's management when learning that MOUK was to be acquired by RR came in an email from Mr. Lewis to all TAQA's relevant managers dated 25 February 2019, in which Mr. Lewis said:
"'Subject: Marathon sells to Rockrose
"'Morning all. See breaking news. Rockrose, with no operating experience, has signed with Marathon. They want to operate which is our worst fear position. Let's discuss later.'
"'This was followed by an email from Mr. Aoun (the Business Development Director of Abu Dhabi National Energy Company PJSC, TAQA's parent company) to Mr. Lewis, which enquired "Are they backed by a PE? What is their credit rating? Are they able to provide the right guarantees?' to which Mr. Lewis replied:
"'LSE listed, 8% owned by Macquarie, 14% by Cavendish Asset Management presumably on behalf of clients and 28% held by the MD. The rest held widely. Only £50m market cap until August. £100m now. They are tiny and entirely inexperienced in upstream offshore operations. They cant have done proper DD in this timeframe. I.e. our worst fears.'
"This was followed on 5 March by an email from Mr. Lewis to Mr. Taylor, TAQA's managing director, in these terms:
"'Having just agreed the Brae deal they apparently have time for some other business….. Rockrose pulling the acquisition trigger again … proves they have no idea what they have bought in Brae ……. and don't think they need to focus much on it ……. total wideboys!'"
PROJECT VANGUARD
Taqa had an internal plan, titled "Project Vanguard", to gain control of the GBA fields in order to stave off "very substantial negative cash flows" from its own UK North Sea business from 2023, according to the court ruling.
The court ruling states that Taqa's "2P" business plan expected diminishing revenues as its wells ended production and decommissioning costs increased.
Management believed these could be "delayed and reduced" if Taqa could become operator of the Brae fields.
Taqa expects to make "substantial savings" as the operator of the GBA.
One example would be by "clubbing together" decommissioning work on various Northern North Sea assets, as was suggested by Taqa's legal, commercial and business services director Alexander Hutchison.
Mr Hutchison said the assets account for around 20% of the firm's European revenues.
Despite bidding to acquire Marathon's UK business, Taqa failed to acquire the Brae assets, whose value is now negative as they are in decommissioning phase.
However, following the court decision, Europe MD Donald Taylor welcomed RockRose's commitment to work together to ensure there's no disruption to operations.
He added: "The safe and successful operation of the Brae fields remains TAQA's primary aim and we look forward to working collaboratively together with the joint venture, relevant regulatory bodies, contractors and other stakeholders to manage a safe transition of Brae Area operatorship."