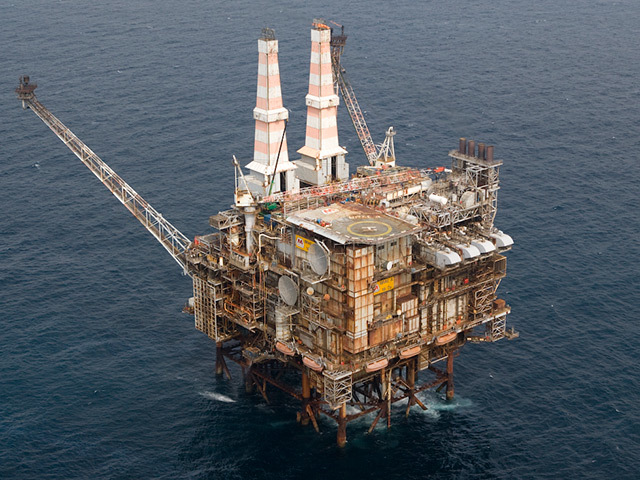 RockRose Energy has lost control of its only operated platforms in the UK North Sea after three partner companies raised "serious concerns" in court about its ability to run the assets.
Abu Dhabi-headquartered Taqa has been appointed the new operator of the Greater Brae Area (GBA), just six months after RockRose acquired the assets as part of its purchase of Marathon Oil's UK business.
The transfer of GBA – a series of fields in the central North Sea – to Taqa is expected to be completed in the second half of the year.
ALSO READ: 'Total wideboys!' – emails show Taqa management's reaction to RockRose-Marathon deal
It is unclear how it will impact the 250 north-east employees who were being transferred from Marathon to RockRose, however the GBA transfer is covered by Tupe regulations which protect workers' rights.
RockRose said it would support a "smooth transition", while Taqa said operations, including an ongoing drilling campaign at West Brae, will "continue unaffected" and staff will be "fully supported".
Under a joint operating agreement (JOA), Taqa voted with with Spirit Energy and JX Nippon to oust RockRose over "financial and operational risks" arising if they became operator.
After the trio launched legal action in December, the English and Wales Commercial Court has deemed the concerns – primarily relating to the $1.8billion decommissioning bill for the ageing GBA fields – to be valid, despite RockRose's claims that Taqa was motivated by "its own commercial and financial purposes".
Court documents reveal Taqa, Spirit and JX Nippon had concerns about the "financial stability" of RockRose and the potential that they will be obligated to meet RockRose's share of decommissioning costs if the business failed.
Spirit Energy said their liability if RockRose could not pay their share would jump from 8% to in excess of 20%, being "close to $500million".
Presiding Judge Pelling said there was "real concern" about the balance of risk posed by RockRose's "relatively weak financial strength when compared to Taqa and its ultimate controllers".
One Brae field is already being decommissioned while two others are expected to be between 2022 and 2027.
Meanwhile it was deemed Taqa, a more experienced operator, could make "substantial savings" across the whole of its UK business by being operator of the GBA, which would be shared across the JOA partners.
One example would be by "clubbing together" decommissioning work on various North Sea assets, as was suggested by Taqa's legal, commercial and business services director Alexander Hutchison.
Concerns were also made about a "large number of HSE incidents on Brae" in 2018, during Marathon's tenure, while consideration was also made to RockRose Energy's contribution to the GBA's pension scheme.
The transfer is subject to approval from the Oil and Gas Authority (OGA)
RockRose Executive chairman Andrew Austin said there are no strategic or financial consequences to losing the assets.
He added: "We look forward to working with TAQA to support a smooth transition and to minimise any disruption once approval from the Secretary of State has been obtained.
"For RockRose, this change is financially and strategically neutral and we look forward to seeing the assets continue to deliver for the Company and its shareholders".
However, in July, RockRose said losing the GBA could make future acquisitions "more complex and cumbersome" when trying to satisfy the OGA of its "capability to assume operatorship".
Just last week the firm said in a trading update that it plans to "make acquisitions" in the North Sea this year.
The Brae area lies about 170 miles north-east of Aberdeen and started producing via the Alpha platform in 1983.
Brae Bravo came on stream in 1988, followed by East Brae in 1993.
Marathon submitted decommissioning plans for the GBA infrastructure in mid-2017, and Brae Bravo recently stopped producing.