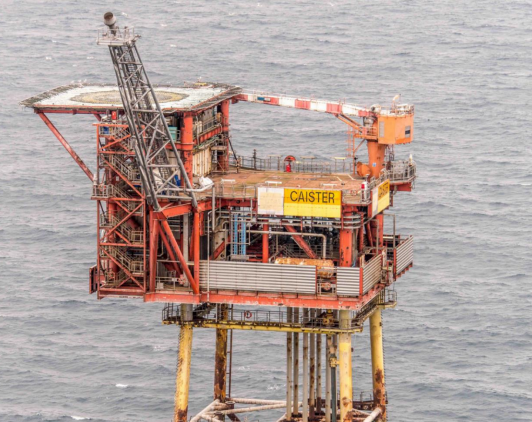 Chrysaor has submitted its decommissioning plans for a southern North Sea platform to the UK Government.
The operator wants to remove the Caister CM installation and attached riser sections and has applied to the Offshore Petroleum Regulator for Environment and Decommissioning (OPRED) for approval.
OPRED is part of the UK Department for Business, Energy and Industrial Strategy.
Gas was discovered at Caister in 1967, but during drilling the rig was blown off location and there was an uncontrolled gas release.
A relief well, 44/23-2, was drilled but was not successful in controlling the gas release, which continued for over a year. The block was relinquished in 1971.
The licence changed hands a number of times before first production was achieved in 1993.
The Caister CM platform was installed with gas and methanol pipelines laid to the Murdoch complex.
It is a small installation with total combined topsides and jacket weights of 2,696 tonnes, standing in 41 metres of water.
The field was operated by ConocoPhillips' UK business before its acquisition by Chrysaor last year.
Platform removal and dismantling is expected to be completed by the end of 2022.
Recommended for you

Smoke from decommissioned Ninian Northern oil platform 'not hazardous'