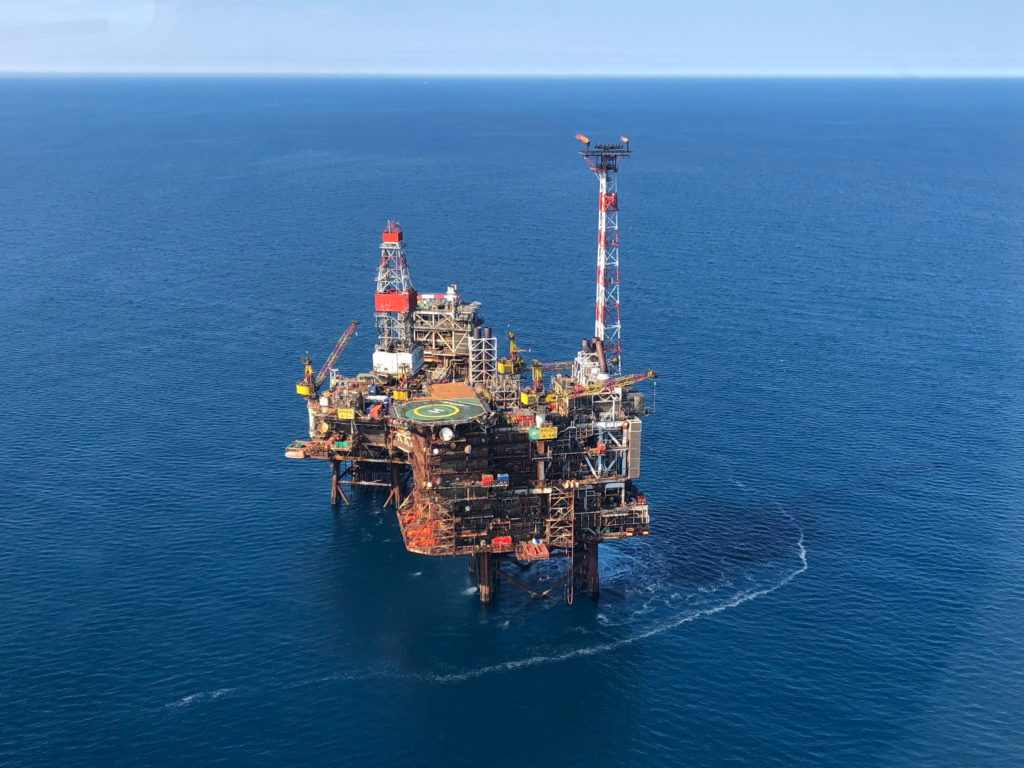 Serica Energy will shut down three North Sea fields for two months after discovering an underwater structure at its Bruce platform had become "deteriorated".
An inspection found that the structure, an "unused seawater return caisson", on the Bruce had "parted below the water line".
Serica said there are no wider structural concerns and workers have not had to be evacuated.
Before being taken out of commission in 2009, the caisson returned seawater which had been used for tasks like cooling generators.
It runs from the deck level down into the sea.
Although both the upper and lower sections of the caisson are intact, work is now underway to ensure the caisson is "properly secured", expected to take around two months.
Until then, production from the Bruce, as well as the Keith and Rhum fields which produce through it, will be halted.
Chief executive Mitch Flegg said: "Although this is a frustrating event, our skilled offshore team have reacted very efficiently.
"The underwater investigation quickly determined the cause of the problem and a solution is being planned to allow the resumption of full production."
Bruce lies around 211miles north-east of Aberdeen with capacity for 168 crew members.
In October, the EnQuest Thistle platform was evacuated after deterioration was found in a redundant storage tank in one of the installations legs with work now underway to repair it.
Serica, who acquired the BKR fields in 2018, said the financial impact of the loss to production will be mitigated by the arrangements of those deals.
More follows.
Recommended for you

Frustration for Serica as Rhum field hit with production shutdown