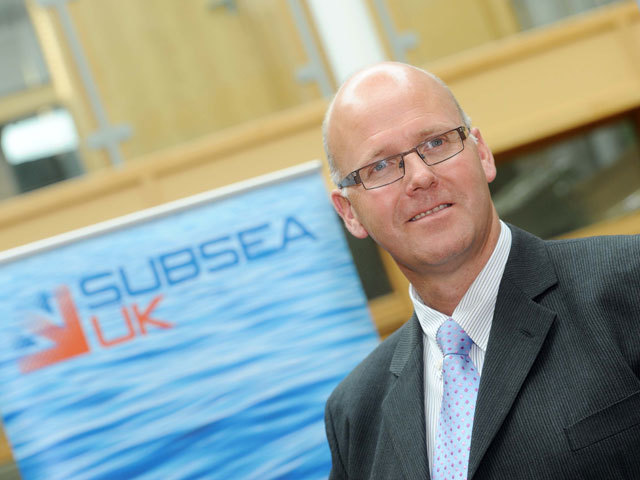 Real headway is being made with establishing the UK's proposed global underwater engineering hub, most likely next year but subject to adequate and significant funding being secured, including from the public purse.
The objective is to enable the UK to better cash in on the worldwide blue economy, which is forecast to be worth £140billion annually by 2035.
At the heart of the new Aberdeen-based initiative will be Subsea UK, whose CEO, Neil Gordon sees it as being critical to realising the real potential of the energy, defence, aquaculture, subsea minerals and considerable ocean science capabilities located in the British Isles.
It is different to the National Subsea Centre currently being established in the city by the Robert Gordon University and the Oil & Gas Technology Centre and in which SSUK also played a consultative role.
Key spokes to the planned hub would include major industry and learning cluster centres such as the North-east of England and the Solent, also the new National Subsea Centre itself.
The funding model has yet to be defined, but Mr Gordon indicated to Energy Voice that real progress was being made and that he was aware of the stigma now attached to oil & gas when seeking public purse backing.
He emphasised the need to get behind the underwater business community capitalising on the blue economy while the UK was well placed to do so and crossovers between sub-sectors such as offshore oil & gas and maritime renewables was inevitable and sensible in the low carbon revolution.
In his opening address at Subsea Expo 2020 conference today, Mr Gordon will tell delegates that gaining a larger share of this blue economy will demand investment in technology, innovation and market development and that this requires joint action from government and industry.
"Last year, the UK Government announced its interest in supporting the creation a UK wide Global Underwater Hub and Subsea UK has been working with Opportunity North East, Scottish Enterprise and the Oil & Gas Authority on developing a business case for this hub," said Mr Gordon.
"Discussions are ongoing with both UK and Scottish governments on how the Hub could be developed and we hope to be able to share more in the coming weeks how those discussions have gone.
"Such a hub would drive innovation and growth and make a step change in the development and internationalisation of our technology and services.
"It will connect the underwater sector across the UK with intelligence-led, global market opportunities and exploit emerging markets such as offshore renewables and CCUS.
"It will also enable cross fertilisation of innovative subsea solutions to meet the long-term shift towards a zero-carbon society and sustainable use of maritime resources.
"Through the hub, we can accelerate the growth of UK businesses, significantly increase exports, deliver new inward investment and develop the skills and companies to drive competitiveness."
Energy Voice understands that SSUK may remodel itself to take on what would in effect be a revitalised role … one that returns to the very original vision that led to its creation some 15 years ago.
Recommended for you

Security concerns and geopolitical risk a 'wake up call' for the North Sea