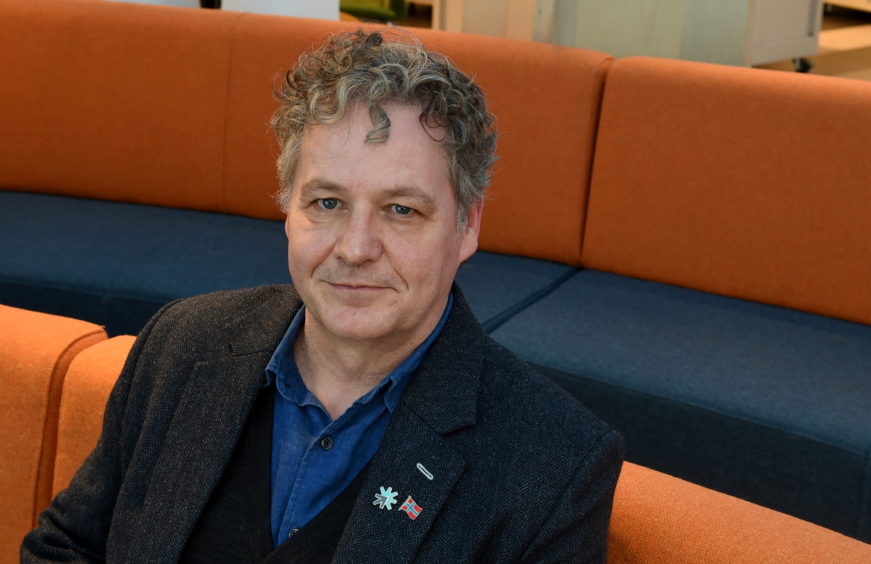 A director has been appointed to spearhead a new, multi-million-pound Aberdeen centre for the research and development of pioneering subsea energy technologies.
Top tech expert Chris Pearson has been picked to lead the National Subsea Centre (NSC), which is expected to open in the third quarter of this year.
The centre is a match-funded partnership between the Oil and Gas Technology Centre (OGTC) and Robert Gordon University (RGU).
It will be based at a repurposed facility in ABZ Business Park, near Aberdeen International Airport, with an initial headcount of about 25.
The NSC is not the same as the planned Aberdeen "underwater engineering hub", whose creation the UK Government pledged funding towards in May 2019.
Neil Gordon, chief executive of Subsea UK, said his organisation had been working with Opportunity North East, Scottish Enterprise and the Oil and Gas Authority on a business case for that facility.
Mr Gordon said the bodies were making "real headway" with talks involving the UK and Scottish governments and hoped to provide an update soon.
Returning to the subject of the NSC, new boss Mr Pearson previously managed an OGTC branch dedicated to advancing technologies for unlocking small, undeveloped oil and gas discoveries.
He will look to harness RGU's academic talent and research prowess to deliver cleaner and more cost effective products for tackling subsea engineering challenges.
Mr Pearson said the technologies would have applications for a number of sectors, including oil and gas, aquaculture, renewables and perhaps even subsea mining.
Mr Pearson said the earliness of his appointment was "great" and would allow him to "shape and build" the project.
The centre could be equipped with a "small manufacturing capability" but will look to use facilities already operating in the north-east, such as Balmoral's subsea test centre.
"We're not going to spend money replicating what's been built elsewhere," he stressed.
He will endeavour to secure "anchor partners" from industry to help the centre make progress.
The NSC will have a number of ways of selecting projects. Mr Pearson said some anchor partners would have "programmes of activity" on which they will want to work with the centre's team.
The centre will also run its own tailored projects, and help take some existing, early-stage technologies through to commercialisation.
Prof Paul Hagan, RGU's vice principal for research, said: "The appointment of Chris as Director marks a significant milestone in the development of the National Subsea Centre.
"Chris brings with him a wealth of experience in technology development for industry and will now work to strengthen the already very strong ties RGU has with industry to deliver world-class subsea research and development."
OGTC project manager Niki Chambers will replace Mr Pearson as marginal development solution centre manager.
She has 30 years of experience in subsea engineering and has held technical and management roles in engineering firms including John Brown Engineers, Aker Kvaerner, MSi Kenny and Atkins.