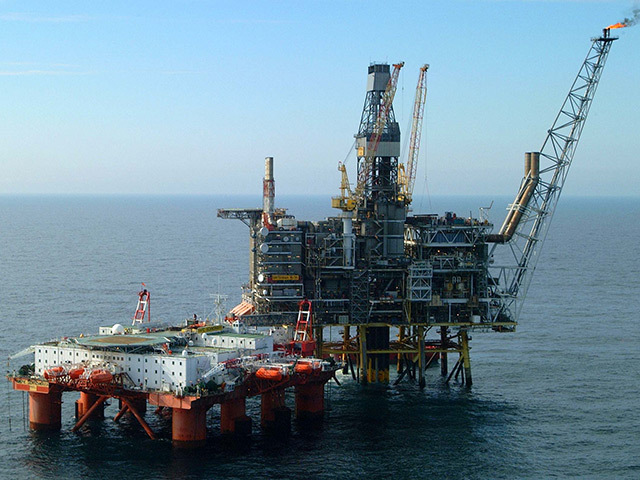 The largest oil and gas producer in the UK North Sea has imposed offshore travel restrictions in the wake of the coronavirus outbreak.
In an email seen by Energy Voice, Chrysaor stated workers returning from China's Hubei Province cannot go offshore for 14 days and should go into self-quarantine.
The operator also placed similar restrictions on anyone experiencing a cough or fever that has recently returned from Far East countries including China, Thailand, Japan, Korea, Singapore and Malaysia, among others.
Taqa has also imposed restrictions and placed a worker on its Tern Alpha platform in quarantine after they displayed "minor symptoms" after returning from Thailand.
Chrysaor said it was taking "prudent" steps to reduce the risk to its people and offshore installations.
Other firms, including BP and Halliburton, have issued company-wide policies preventing non-essential travel to China and the wider Asia-Pacific region respectively.
Oil services firm Schlumberger also said it has a "travel restriction is in place" and is closely monitoring the effects of the outbreak.
In the email, Chrysaor said it was following guidance from Oil and Gas UK (OGUK), as well as health protection bodies in Scotland and England following the outbreak.
Meanwhile fellow operator Shell said it was "monitoring the situation closely and following the guidance provided by the UK authorities".
The virus – now referred to as Covid -19 – has led to the deaths of more than 1,300 people, mainly in China, while the risk in the UK is classified as "moderate", with nine confirmed cases in Britain to date.
It comes after one offshore worker, who wished to remain anonymous, accused firms of being "naive" after flying in people from regions hit by the virus to go offshore in the UK.
He said there would be "economic and social damage" if any platforms were shut down as a result.
Jake Molloy, regional organiser of the RMT union, said firms taking preventative steps "should be commended" and hopes others will follow suit.
He added: "As a society we have the responsibility to put every measure in place to ensure that we protect the public from exposure from this virus.
"It is responsible and entirely reasonable that we should take these steps to protect the significant number of workers on the offshore installations.
"We wouldn't want riggers coming in and catching the virus because there hasn't been the reasonable and appropriate measures to protect them."
Chrysaor became the UK's largest producer last year after completing a £2billion deal to acquire ConocoPhillips' UK assets, increasing its workforce to 2,400 full-time staff and contractors.
A spokesman said: "The health and safety of our people is Chrysaor's number one priority.
"As is prudent we have put in place a number of steps to reduce the risk the Coronavirus poses to our people and offshore installations."
Industry body OGUK said it is working with members to share official advice on the virus "to ensure the health of the people in our industry", and remains in contact with relevant authorities.
HSE director Trevor Stapleton said: "In addition to following the advice from health bodies and applying relevant procedures, individual operators will also decide further arrangements relevant to their specific needs, including travel and health advice."
BP said it has suspended all non-essential travel to China and increased the level of approval required for travel still judged to be essential.
Recommended for you

Shell Penguins FPSO finally set to leave China for North Sea