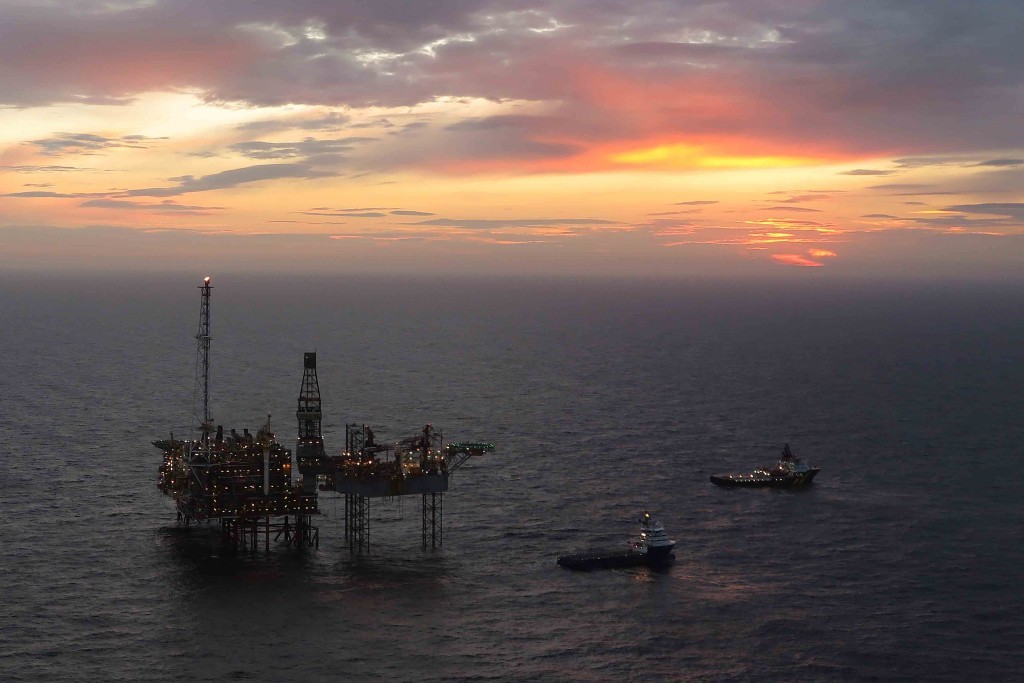 Oil giant BP has confirmed the evacuation of its ETAP North Sea platform on Tuesday evening was due to a "small fire" with no injuries recorded to staff.
BP said 66 workers were removed by helicopter after the alarm was raised on the platform, which lies 100miles east of Aberdeen.
A further 68 staff remained on board to investigate the incident.
Production on the platform remains offline, BP said.
A spokesman for BP added: "Following initial investigations, we can confirm there was a small fire confined to the exhaust section of a power generation unit on the ETAP platform.
"The platform went to muster where all personnel were accounted for with no injuries reported.
"The fire was rapidly extinguished by the on board fire crews."
The ETAP platform remains on emergency power generation with reduced heating and power.
Those remaining on board will investigate the cause of the incident and look to resolve the power generation issue.
BP said all relevant authorities had been notified.
ETAP, the East Trough Area Project, is comprised of several offshore fields being processed through a central hub.
Since starting up in 1998, the fields which are BP-operated at ETAP have produced more than 550 million barrels of oil equivalent.
Recommended for you

The Fateful Eight: Can the North Sea reach its 2030 electrification target?