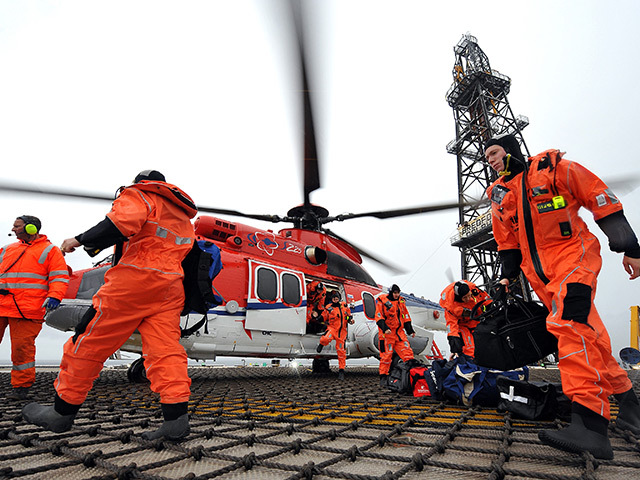 A union boss has defended the £500,000 price tag for a new research project into the health effects of North Sea offshore working patterns.
The Health and Safety Executive (HSE) will launch the shared project later this year to improve understanding of how different rotas can impact fatigue and associated health and safety issues for workers.
Total funding required for the resrarch is estimated to be around half a million pounds, which could be reduced if HSE is successful in finding ten sponsors for the scheme.
Pressure group, the Taxpayers' Alliance, questioned the use of public cash.
The HSE is seeking a total of 10 key stakeholders, sponsoring £40K each over two years, which could potentially bring the taxpayers' stake down to just £100,000.
HSE said that, based on previous projects, its stake is normally "significantly larger" than that of individual contributors but its total share will depend on the number of sponsors it can attract.
Taxpayers Alliance grassroots campaign manager Harry Fone said: "Many will rightly question if this a good use of taxpayers' hard-earned cash.
"The HSE will need to demonstrate that there is a clear benefit to the public.
"With a multi-million pound budget it is fair to ask if the HSE in its current form is a suitable way of spending public funds."
The research comes following a series of changes to offshore working patterns in the wake of the oil downturn, which unions argue have caused greater fatigue leading to health risks for "thousands" of offshore workers.
Jake Molloy, regional organiser of the RMT Union, defended the study as a worthy cause and will be "driving industry" to sponsor it.
He said: "We think this is having a serious impact on the whole work-life balance of many thousands of workers so we will be fully supportive of the initiative and we're looking for it to be done as quickly as practically possible. We're 100% behind it.
"Why someone would oppose a study to consider the health and safety of workers is beyond me, frankly. I can't understand why they wouldn't think that's a good use of taxpayer funds."
The work, first announced last year, will include conclusions and evidence-based reports, as well as practical offshore trials.
Paul Grant, energy sector manager at the HSE's Health and Safety Laboratory research division, said the shared research programme is "a very effective vehicle of funding research".
He added: "The benefit for industry is that they get to contribute to the scope of the project at the outset and have early sight of the project outcome
"In the specific case of the current project into offshore working patterns, we are proposing several technical work packages which collectively total to an estimated £500k.
"Given the current level of interest we are forecasting the consortium of project partners to consist of approximately 10 key stakeholders in addition to HSE. However our exact financial contribution to the project will be dependent on how many industry partners ultimately become involved in the project.
"Based on prior successful projects, HSE's contribution is usually significantly larger than the individual contributions of project sponsors."
Recommended for you

40 years of HSE: RMT's Molloy runs the rule on North Sea safety