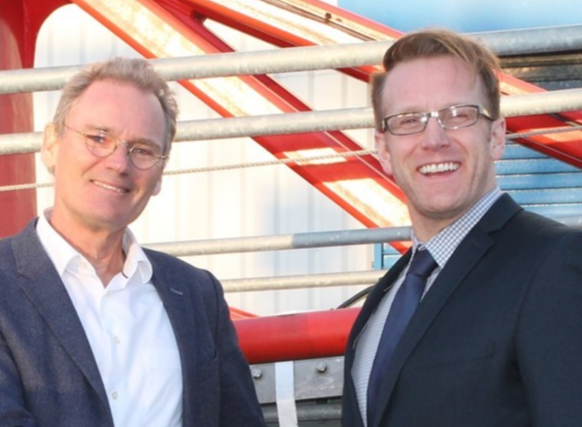 A Dutch supplier of offshore cranes and equipment has launched a UK subsidiary based in north-east Scotland.
KenzFigee has opened a facility in Blackburn and appointed Robert Gordon University graduate Barry Stewart as its UK vice president.
The UK division expects to have six employees in the north-east by June, and is targeting a headcount of 15 by year-end.
The group, headquartered in Zaandam, the Netherlands, serves clients in the marine, offshore oil and gas and wind energy sectors.
It has designed and built more than 4,500 cranes and "lifting solutions" since it was established in 1836.
Mr Stewart said the company would look to "create openings to implement bespoken, integrated technical solutions to improve efficiency".
He added: "We are now in a time of the next generation of energy companies and we should all be prepared to be innovative visionaries."
Jan-Pieter Klaver, chief executive of KenzFigee, says: "Our position in the UK will provide an opportunity to work more closely and efficiently with our clients in this region.
"Positioning our products and services closer to our UK clients will enable us to enhance operational support and to further improve safety and productivity of our clients' operations.
KenzFigee, which also has an office in Abu Dhabi, is 70% owned by private equity company MeeMaken.
Management holds the remaining 30%.
Recommended for you

EC-OG becomes Verlume as pace of north-east energy transition quickens