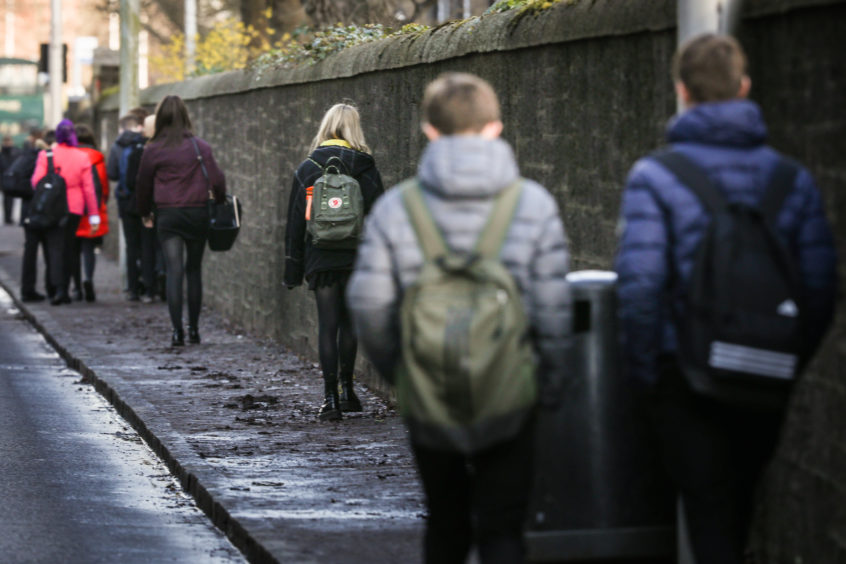 Children of workers performing critical roles in the oil industry are expected to be prioritised for school places amid the coronavirus outbreak.
The UK Government included oil and gas in a list of sectors which are "essential" to the Covid-19 response.
It has asked schools to stay open for children who "absolutely need to attend".
Meanwhile, the Scottish Government, which controls education north of the border, included "energy suppliers" in its first category of "key workers" who would have continued access to learning or childcare.
It was not made completely clear whether oil and gas workers, many of whom live in the north-east, fall into the "energy suppliers" category, though that is likely to be the case.
The Scottish Government, which was asked for clarification on that point, added that local authorities should take its definitions as a "guide" and "prioritise critical childcare for key workers accordingly".
Aberdeen City Council said it was still following Scottish Government advice, but that it had an application process for workers who feel they qualify for support.
The GMB trade union said the UK Government's list revealed an "indispensable hidden army" of workers supporting the country through lockdown.
Deirdre Michie, chief executive of Oil and Gas UK, said: "As an industry we are committed to doing everything possible we can to help the country and our businesses and our people through this devastating crisis and we appreciate the announcement today on access to education.
"We're working closely with government to resolve any challenges we face to maintaining safe operations for our people and ultimately ensuring we can continue to provide the UK with secure and affordable energy."
Recommended for you

Gigawaters S2 #1 – The Future of a Sustainable Scotland