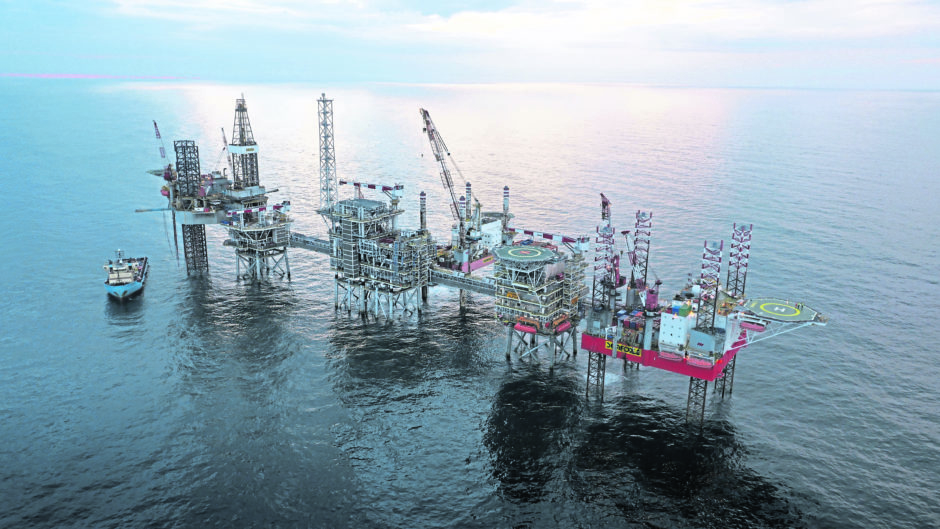 Neptune Energy's UK boss said on Tuesday that talk of the North Sea oil and gas industry being wiped out by a collapse in crude prices is premature.
Alexandra Thomas, appointed UK managing director at Neptune earlier this month, said the sector had endured previous low price cycles and prevailed.
Ms Thomas added: "I do not think there is a need to be alarmed at this stage about the future of the North Sea.
"There are bound to be ups and downs in the oil price. This is a global market we're playing in.
"There will be some winners and losers, but there are no conclusions to draw at this stage."
She also insisted Neptune's UK division would survive the oil price drop and had "exciting projects" on the horizon.
Ms Thomas, who joined from Tullow Oil, acknowledged lockdowns sparked by the Covid-19 outbreak would likely lead to delays for projects industry-wide.
But Neptune remains committed to delivering first oil from the 50 million-barrel Seagull field, being developed as a tieback to BP's Etap platform and scheduled to start production in the second half of 2021, she said.
Neptune has no plans to make employees redundant in response to the oil price rout, she added.
However, the company, which operates the Cygnus field in the southern North Sea, will "look carefully" at its activities to make sure staffing levels are "appropriate", she said.
Ms Thomas also said there was "no reason to believe" Neptune's acquisition of the UK and Norwegian portfolios of Edison Exploration and Production (E&P) will not be completed this year.
The deal, which will give Neptune a 25% stake in Chinese firm Cnooc's 250m-barrel Glengorm discovery, hinges on Energean finalising its acquisition of Edison E&P, which is taking longer than expected.
Ms Thomas was speaking after private equity-backed Neptune published results for 2019 showing a 25% drop in pre-tax profits to £550 million, while revenue fell by 13% to £1.79 billion.
The figures were hit by lower oil and gas prices, as well as a decline in production to 143,900 barrels of oil equivalent per day last year, from 161,800 in 2018, when it completed the £4bn acquisition of Engie's exploration and production business.
Neptune has identified £240m to £325m-worth of reductions across its operating costs, capital expenditure and overheads, while increasing its reserve-based lending facility to £2.2bn.
Executive chairman Sam Laidlaw said Neptune had reacted to the crude price slump and Covid-19 outbreak with "speed and decisiveness".
Recommended for you

PM commits to new North Sea licensing, round could open next month