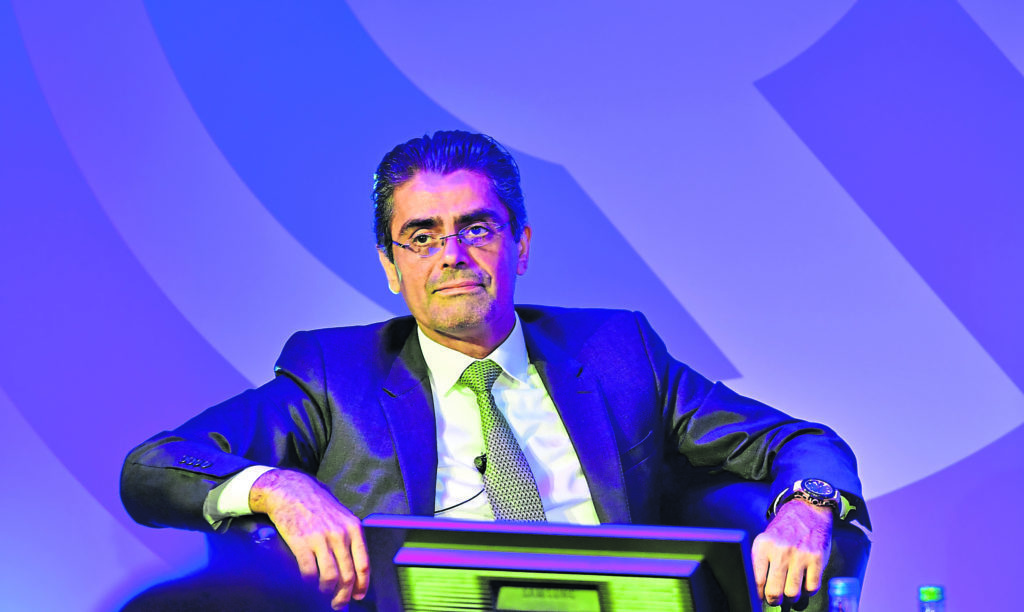 EnQuest has insisted its day-to-day operations are not "materially affected" by the coronavirus outbreak.
But the oil and gas firm said yesterday it had restricted offshore travel for workers who had recently been in Covid-19 hotspots, downmanned non-core staff and introduced temperature checks at "most locations".
The company also has access to a helicopter – dubbed "corona copter" – dedicated to returning Covid-19 suspects to shore.
Energy Voice reported last month that about eight suspected virus cases had been isolated on the Magnus platform in the northern North Sea, though EnQuest did not confirm the number.
Yesterday, London-listed EnQuest said the impact of Covid-19 was difficult to forecast but it would keep monitoring the situation.
As well as trying to inhibit the virus's spread, North Sea operators are battling against low oil prices – caused by a global slump in demand and the breakdown of an international production pact.
EnQuest chief executive Amjad Bseisu said the industry had "weathered many storms in the past and will weather this one as well".
Mr Bseisu said EnQuest had taken "quick action" to respond to the drop in oil prices, which last week hit an 18-year low.
He was speaking shortly after the company outlined plans for even deeper spending cuts in an effort to lower costs and keep chipping away at its net debt, which stood at £1.1 billion at the end of February, down from £1.43bn at the end of 2018.
EnQuest is targeting a £155 million reduction in operating expenditure (opex) to £270m for 2020, and a near-50% drop in capital expenduture (capex) to £97m.
It means EnQuest has identified combined opex and capex savings of £55m on top of those announced only three weeks ago.
If the firm can achieve its cost reduction targets, it will have a cash-flow breakeven of $33 per barrel of oil equivalent in 2020.
Directors and senior management have agreed to salary cuts of 20%.
Strong 2019
Bseisu said the firm's performance in 2019 was "strong", despite it going into the red.
Production rose 23.7% to 68,606 barrels of oil equivalent per day, with the company's Magnus, Kraken and Scolty-Crathes fields in the UK North Sea playing a key part, boosting revenue by 27% to £1.3 billion.
But the firm was hit by pre-tax impairments of £515 million on its oil and gas assets, mainly due to its struggles with the Heather, Thistle and Dons fields.
EnQuest revealed last month it would not restart production from Heather and Thistle because these assets were no longer profitable. The Dons fields have been hindered by water injection pump glitches.
EnQuest, which was driven to pre-tax losses of £590m in 2019, against profits of £76m in 2018, has also decided to halt production from the Alma-Galia fields later this year.
It means the company's portfolio of UK North Sea operated assets will shrink from seven to four.
Mr Bseisu said these actions would also "unfortunately and inevitably" result in fewer staff and contractors.
He declined to provide a figure when asked about headcount reductions, but did say the company was "going through a period of consolidation".
EnQuest said it was "making progress" with its cost reduction drive at the Sullom Voe terminal in Shetland, where plans for about 80 job losses were announced last July.
New production wells were completed and brought on stream at the Magnus field in the first quarter of this year, while a two-well programme at the Worcester development in the western part of the Kraken area is under way.
Recommended for you

EnQuest in hunt for new chairman as Martin Houston steps down