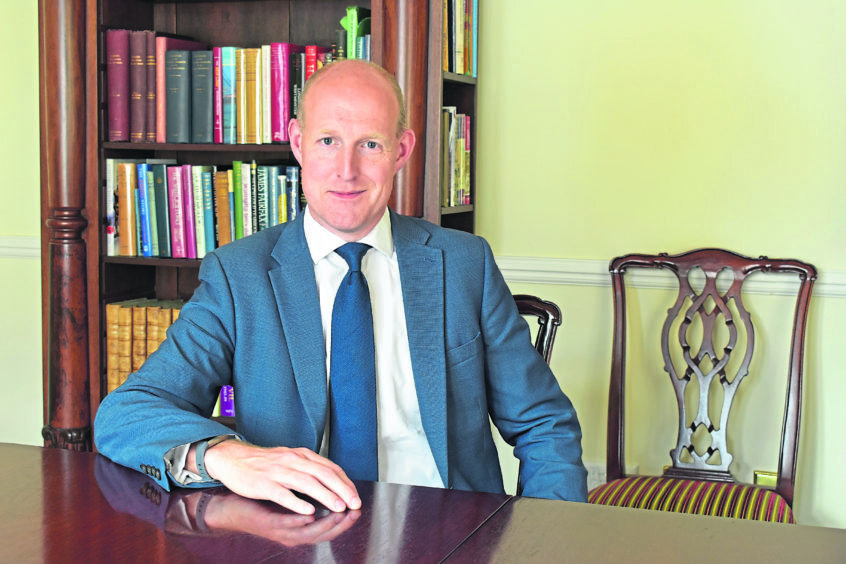 Even Cluff Natural Resources (CLNR), despite being debt-free with no producing assets (yet) and almost totally gas-focused, has not been immune to the effects of oil price volatility in recent weeks.
The firm felt compelled to send out a notice clarifying its insulated position, with minimal exposure to commodity pricing, which is largely true given CLNR is mainly focused on exploration and appraisal.
However as the effects of coronavirus – Covid-19 – became clear and Brent tumbled, so did the realisation that M&A activity in the North Sea would also take a hit.
Delays, then, for CLNR's "drill-ready" Dewar prospect, which it started the farm-out process for last year.
This "really nice" play has estimated recovery of nearly 40 million barrels of oil and lies just three miles from existing infrastructure at BP's Etap area in the central North Sea (CNS).
Chief executive Graham Swindells said: "This is a drill-ready prospect and we are focused on getting a deal done.
"We are in dialogue with a number of parties but our feeling is that because of recent events the likelihood is that process is going to take a little bit longer than anticipated originally.
"If we can get a farm-out for Dewar then conceivably we can be drilling as many as three wells next year and that gives us the potential to have a high impact drilling programme."
With Etap being so close though, are discussions under way with BP? Naturally he couldn't answer that directly, but wasn't totally tight-lipped.
Swindells said: "What I am able to say certainly given its very close proximity to the Etap infrastructure, which is no more than five kilometres away, that would be a very obvious offtake route.
"Equally though, there are other producing fields very close by."
However the CNS isn't the core region for CLNR, whose bread and butter is the southern North Sea (SNS) gas basin where it has some big milestones on the horizon.
The first is progress on the Pensacola gas prospect, with 300 billion cubic feet recoverable, which Shell farmed into last year.
A firmed-up well investment decision is due by November, with drilling by the end of next year.
It's a Zechstein Reef Play, important because ONE-Dyas last year struck oil on a similar type of prospect last year, Darach, which had initially been targeting gas.
That gives plenty of encouragement to the Shell-CLNR partnership.
Swindells said: "It's very similar to the Darach prospect so it is a very positive read-across for us.
"Our understanding is that the Darach prospect flowed at about 3,500 barrels of oil a day.
"It is a largely new play for the SNS basin, it's a Zechstein Reef Play which has been successfully done around the world, certainly onshore Europe, but less so offshore.
"This is a new play for Shell in the SNS but it opens up further follow-up opportunity because there's a number of other types of gas prospects around the basin."
The other prospect Shell has farmed into is Selene, also in the SNS, with a well investment decision expected in the near-term, with CLNR "potentially drilling two wells with Shell next year".
However CLNR isn't content with that, eagerly looking ahead to the Oil and Gas Authority's 32nd offshore licensing awards in the second quarter of the year.
The firm thinks it can "largely replicate" the success of the 31st round when it won six licences.
This time it looked for blocks near existing infrastructure and its other prospects, largely in the SNS, but it has also made applications in the CNS.
CLNR hopes to broaden out, growing the company such that "in the future it has a diversified portfolio of drilling prospects and is not reliant on the outcome of one well".
The SNS is experiencing a "renaissance", according to Swindells.
That's in no small part due to the UK's competitive regulatory regime, he argued, but also recognition that gas will have a key role to play as the energy transition progresses.
CLNR is also proud to be able to find value in "overlooked" prospects in the region.
Swindells added: "I'm very proud of the fact that we've been able to go through the scrutiny that a company like Shell places on technical work and also that we played a key part in introducing the likes of Shell back into the SNS from an exploration perspective.
"This is the first farm-out that Shell has done in the SNS for many, many years and we hope this is the start of a long-term relationship with them.
"There's no getting away from the fact that the UK is a mature basin but, nonetheless, our view is there's still a significant amount of opportunity to go for.
"I think that we have already demonstrated that there are quite a number of opportunities that have been overlooked and have been less well understood – even the ones we've farmed out to Shell have been held by previous operators in the past.
"We're all aware of the energy transition and the impact of gas.
"I like to think most people understand that gas will be the transition fuel and as a result the SNS is going through something of a renaissance and we're seeing increasing levels of interest from both smaller independents right through to majors such as Shell."
Recommended for you

North Sea operator IOG to enter administration