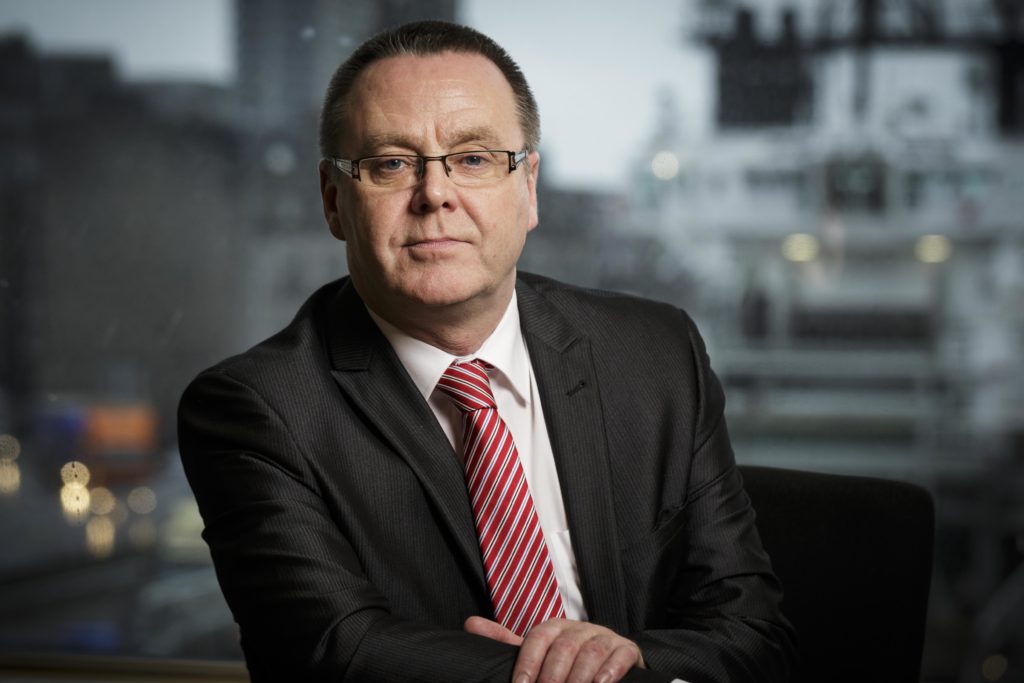 The UK oil and gas industry is in the grip of a "crisis" that could jeopardise North Sea production and the energy transition, a trade union boss has warned.
Jake Molloy — chairman of the Offshore Coordinating Group, a coalition of trade unions — is dismayed at the scale of job losses in the oil sector's supply chain and has urged the UK Government to intervene and "halt the carnage".
Mr Molloy said well over 1,000 drilling jobs were currently at risk, along with several hundred posts at engineering contractors, "and that number goes up each day".
He accused oil and gas exploration and production (E&P) companies of treating the highly skilled workforce as a tap that can "turned on and off when needed".
These firms have demonstrated they are "not committed to the UK" by announcing sweeping cuts to spending, claimed Mr Molloy, who is also regional organiser of the RMT trade union.
Government must "take stakes in the operator companies, from BP to Total, to protect the future of the North Sea oil and gas industry", unions said.
Oil and Gas UK chief executive Deirdre Michie said her organisation shared Mr Molloy's concerns about redundancies and was working hard with government to support the supply chain.
A spate of recent reports have laid bare the difficulties currently affecting an industry that is struggling to cope with low oil prices and the Covid-19 pandemic.
Drilling contractors Archer, Borr, KCA Deutag and Valaris are already known to be considering laying off hundreds of offshore workers as clients scale-back their operations.
Oil and gas production companies have cut out "non-essential" activities such as exploration and the drilling of new production wells, preferring instead to focus on maintaining existing output and carrying out critical maintenance.
They are trying to save money and free up cabin space on platforms in the interests of social distancing amid the Covid-19 outbreak.
While some drilling firms are checking whether they can use the UK Government's job retention scheme, others are making staff redundant immediately, as they understand there won't be any work waiting for them when the Covid-19 lockdown lifts.
Mr Molloy said the offshore sector was in an industrial crisis that has been hidden from view by the Covid-19 health crisis.
He said: "The health crisis will be resolved, but what is unfolding with the industry could cause irreparable damage in terms of government aspirations to exploit remaining resources and achieve the transition."
The union official lamented that oilfield service companies which had only started recovering from the 2014 downturn were "being dumped" again.
Mr Molloy said: "This industry cannot be sustained with these dramatic fluctuations in activity, driven by the major oil companies pulling the plug the moment things get a bit tough.
"As a nation exploiting natural resources from a mature basin we cannot treat a highly skilled workforce like a tap that can be turned on and off when needed.
"Neither can we hope to retain and develop the skills needed to achieve the much talked about 'Just Transition' from oil and gas to renewables.
"There must be government intervention now to halt this carnage."
A recent agreement between unions and the Offshore Contractors' Association (OCA) is thought to have saved thousands of jobs in the supply chain by enabling firms to furlough workers more quickly.
But none of the aforementioned drilling companies are OCA members.
Ms Michie said: "We share the trade union concern over the impact on jobs within supply chain companies in particular, and there is no doubt the industry is facing a serious threat.
"The immediate move to reduce work to the minimum level required for safe operation is a direct response to the virus and the need to minimise risks to the workforce whilst also keeping the country's energy flowing.
"With low global demand and very low prices on top of the challenges and constraints resulting from Covid-19, we already know that a considerable volume of work in the UKCS has been deferred into later this year or beyond.
"That means that for some companies, they are left with little choice but to begin the redundancy process, particularly when collective consultation obligations are taken into account.
"That's why we are working urgently with government to try to find additional ways to support the supply chain – such as extending the furloughing scheme – and why we need the trade unions to work with us to help find solutions."
The UK Government has been contacted for comment.
Recommended for you

'We need more projects like Rosebank': Industry reacts to oil field approval