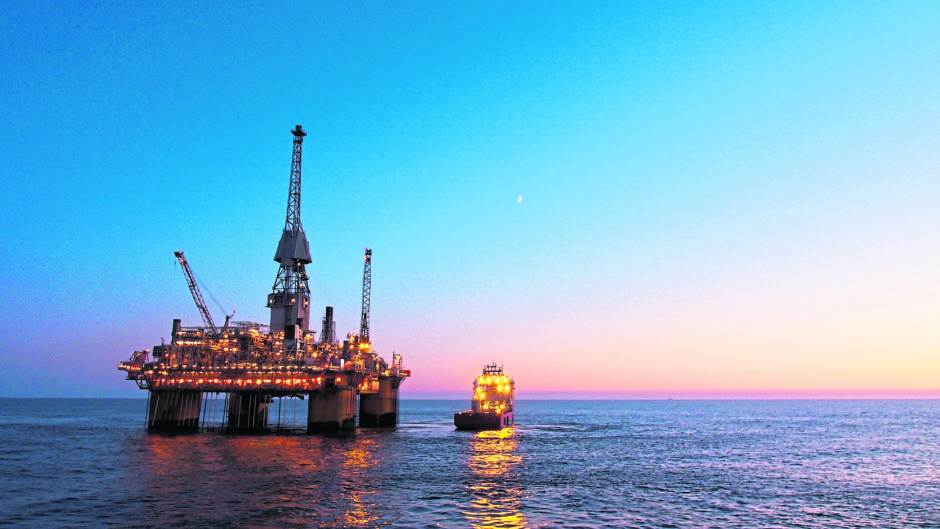 A professional services giant will warn the oil industry that sweeping redundancies could ruin companies' chances of cashing in when market conditions start to recover.
Previous crises show that planning for the upturn in activity is just as important as short-term access to cash, PwC will say in a forthcoming report seen by Energy Voice.
PwC's report, "Resilience in adversity: Emerging from the Covid-19 crisis and adapting to the new reality in oil and gas", also says the current predicament may "drive acquisition and divestment decisions" as firms review their portfolios.
Companies will also be mulling whether to make remote working commonplace to reduce costs and improve "emergency response capabilities".
Report authors said technology would be critical to help lower costs and improve automation, thereby mitigating the impact of the workforce becoming "incapacitated due to infection".
PwC stressed the current downcycle was "not a rerun of 2014", when a global supply glut caused oil prices to plummet, sparking one of the most painful downturns in the sector's history.
Oil and gas firms are currently pulling many of the same levers in order to survive, including slashing capital expenditure, reducing headcounts and asking the supply chain to cut costs.
But PwC warned that the oilfield service sector is much learner now and will not be able to deliver the same level of savings as was the case post-2014.
The Covid-19 outbreak has also added another "layer of complexity" that was not present five years ago.
But PwC said the industry had "successfully navigated multiple crises" and could "take forward" a number of lessons to help it survive the current slump.
PwC said cash would be "king" for survival, with opex and capex reductions vital for shoring up "liquidity".
It means share buybacks would need to be suspended – an measure several majors have already taken – and that any mergers and acquisitions activity would have to pass a "very high bar of scrutiny".
But the report – which also highlights the impact of Covid-19 and the price slump on the market capitalisation of oil majors and oilfield service firms – warned that while some headcount reductions were unavoidable, there are "shades of reduction, such as option to furlough staff on reduced pay".
"Letting go of essential staff in a downturn may mean companies are ill-prepared to navigate the current downturn and benefit from the upturn when it comes," PwC said.
"If there is one key learning from previous crises, it is that planning for the upturn in activity is just as important as short term liquidity."
Energy transition will return to the front page
The energy transition will return to the top of oil and gas companies' agendas once they have dealt with the current crisis, PwC said.
Oil and gas firms' focus on shrinking carbon footprints will understandably "slip from being the top priority" while market volatility persists.
Most major oil and gas majors have outlined ambitions to cut their carbon and methane emissions in response to increasing scrutiny from investors and climate change activists.
But there are concerns that the recent crude price slump and Covid-19 pandemic will lead to those plans being mothballed.
PwC, however, believes Covid-19 could provide a "fillip" to the energy transition's momentum.
The report authors mused: "Think of how people's energy consumption has changed with less travel and commuting, or how public sensitivity has been heightened about the impact of catastrophic events. And given companies are redesigning their businesses and supply chains to deal with Covid-19, this may provide the ideal opportunity to reinforce efforts to address sustainability."
PwC did say the getting the timing right would be "tricky", adding: "Is this the right moment to push hard on the low carbon agenda or should companies focus on the immediate challenges associated with Covid-19 for the medium term?"
The current downcycle will likely reaffirm the direction of travel for companies which have "already committed to net-zero pathways".
But it also underlines the importance of protecting legacy oil and gas revenues to help pay for the transition.
Meanwhile, oil and gas companies which were not yet committed to the energy transition will quickly change their tune as they seek access to funding.
Earlier this week, Oil and Gas Authority chief executive Andy Samuel said now is the time to "fast forward" the transition as a means of helping the industry through the latest downturn.
Recommended for you

UK government plans new oil and gas 'price shock' tax mechanism post-EPL