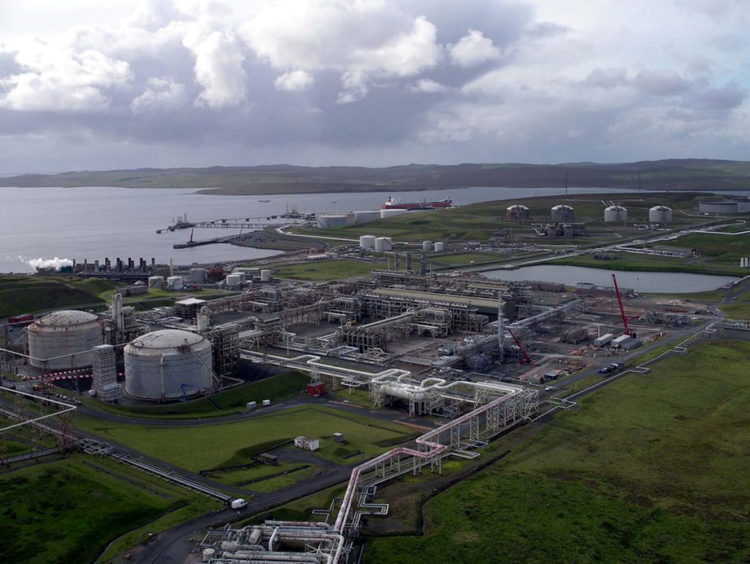 Worley has been branded a "disgrace" by union bosses after terminating workers without furlough at a Shetland oil and gas terminal.
The energy services firm has "refused" to furlough 27 workers at the Sullom Voe facility, instead making them redundant.
A Worley spokeswoman said it had completed a planned redundancy consultation which "predates" the Covid-19 impact, adding that some workers selected for open positions will return to work or be furloughed if restrictions on site remain in force.
She added: "Regrettably, those not selected will be made redundant as they cannot be furloughed due to there being a reduced number of roles on the asset post-restrictions.
"The health and wellbeing of our people continue to be a priority and we are actively communicating with all affected team members to ensure that they are supported through this process."
Unite the union claimed the redundancies had been blamed on the oil price crash as well as the added pressures of the coronavirus pandemic.
The union threatened to lodge unfair dismissal cases on workers' behalf if Worley does not reconsider.
Meanwhile Bilfinger, the other main contractor on site, has agreed to furlough its workers via the government scheme, which provides 80% of wages up to £2,500 per month.
One Worley worker, who did not wish to be named, told Energy Voice they had been "thrown to the wolves" by the company.
Regional officer at Unite, John Boland, said: "It is a disgraceful way to treat a workforce that have worked at Sullom Voe for many years, to discard them with no care or thought as to how they will survive.
"It's clear that Worley is only interested in itself, and have no regard for the workforce. We urge the company to look at how the government scheme can be used to support the workers during this difficult time by delaying the redundancies as Bilfinger have done.
"If they don't do the right thing then Unite will consider all actions in order to support the workforce including the possibility of lodging unfair dismissal cases on their behalf."
Earlier this week the government extended the eligibility date for workers to access the scheme, so that anyone on payroll from March 19 can be furloughed.
HMRC said the extension from the earlier date of February 28 would help more than 200,000 people.
Elsewhere, deals have been secured by Unite to save thousands of workers within the Offshore Contractors Association and the Caterers Offshore Trade Association, which represents several major employers.