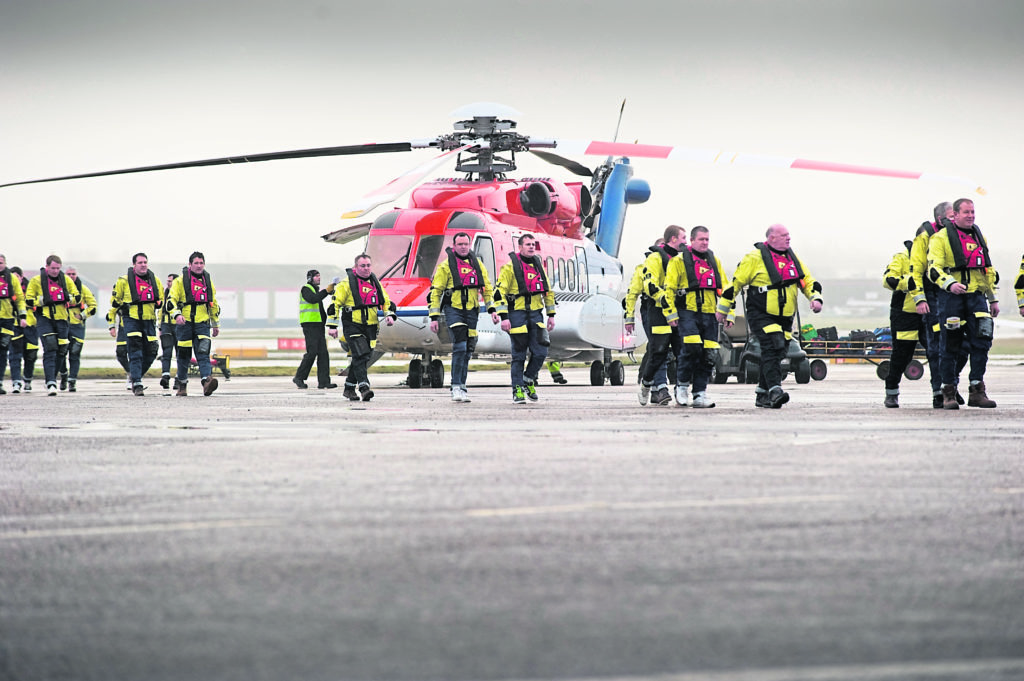 Offshore unions have claimed more than 3,500 UK workers "could be displaced by September" amid the oil price crisis and called for an urgent summit with Westminster politicians.
The Offshore Coordinating Group (OCG), comprised of six unions including Unite, RMT and GMB, has produced a new report questioning "whether the industry can be sustained" amid a wave of job cuts in response to the oil crash and Covid-19 outbreak.
Around 1,000 jobs could be lost directly from drilling contractors, according to the group, with further cuts from engineering firms, the subsea sector, aviation and a "host of other supply chain companies".
The group has now called for government intervention "to halt this carnage", arguing that the highly skilled workforce cannot be treated "as if it were a tap that can be turned on and off as and when needed".
Valaris, Borr, Archer, KCA Deutag, Noble, Diamond and Transocean "are all looking at redundancies", they said.
The unions added that there can be no "hope" of retaining skills to transition the industry from oil and gas to renewables if cuts are allowed to continue.
Industry body Oil and Gas UK, which is making its own calls for government support, has been asked to comment.
It comes as the price of Brent crude oil lingers around $20, down from $70 around 12 months ago, with drilling workers being told it will be 2022 before any upturn in activity, the OCG added.
The unions argued that the government's furlough scheme, while welcome, is a "short term solution" to protect against the crisis, with "little expectation" that the lifting of restrictions will lead to a substantial oil price recovery.
It called for government support measures, including loan schemes to oil and gas operators to offset the economics of the declining oil price, with the Exchequer receiving a return once prices are economical again.
The group suggested that those unwilling to participate should have their offshore licenses "pulled" which would "quickly establish those committed to the sector".
Vice chair of the OCG and Unite regional officer John Boland, said:"Unite through the Offshore Coordinating Group (OCG) are calling for an urgent summit meeting with Westminster Ministers to address the unfolding crisis across the offshore energy sector.
"The trade unions are clear that the actions of the industry right now risk the government energy objectives and will severely damage the UK economy, and that cannot be allowed to happen.
"We are calling for an immediate intervention to halt the carnage which is occurring in terms of jobs and to ensure a Just Transition to a carbon neutral state can be achieved."
Recommended for you

UK offshore wind needs to attract 70,000 workers by 2030