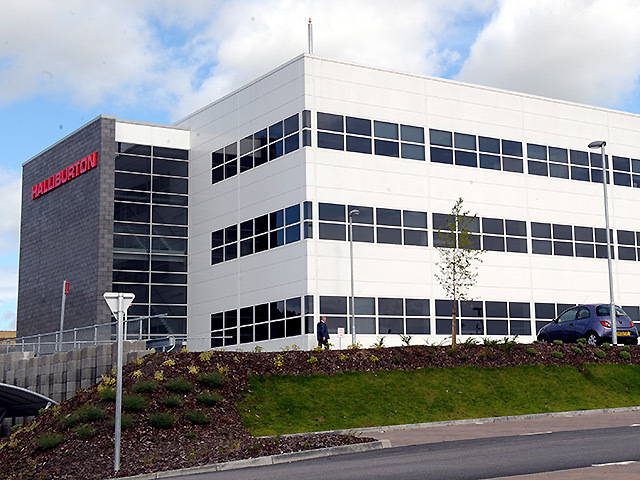 An oilfield services firm has been heavily criticised for rejecting a coronavirus furlough scheme as it plans scores of North Sea redundancies.
US Halliburton, which has a number of operations and manufacturing bases in Scotland, is understood to have cut around 160 jobs, mostly in Aberdeen and Peterhead.
It is thought the firm's base in Montrose has also experienced a handful of redundancies.
But Energy Voice understands Halliburton has placed affected workers into consultation without the option of the UK Government's furlough scheme.
One Aberdeen MSP called the decision "a slap in the face" and called for Halliburton to act to protect employees.
The US firm, which has its UK-headquarters in Aberdeen, employs hundreds of workers in the north-east of Scotland.
Aberdeen Central MSP Kevin Stewart said: "It is absolutely galling that Halliburton are not accessing the furlough scheme that has been put in place to support companies and their staff.
"Halliburton are a multi-national company, that has made huge amounts of money from the North Sea thanks to the efforts of their loyal staff.
"It is now time for Halliburton to reciprocate that loyalty by accessing the furlough scheme to support their workforce.
"To do anything less would be a slap in the face for their employees, their families and the north east of Scotland."
A Halliburton spokeswoman said: "Halliburton is going through the consultation process for approximately 160 employees whose roles are at risk of being made redundant.
"We are working to retain as many employees as possible, including utilizing the UK Coronavirus Job Retention Scheme for more than 200 employees who are on furlough.
"However, we do anticipate some workforce reductions across facilities in Aberdeen/ Peterhead, Montrose, and Arbroath due to the unforeseeable, dramatic business downturn caused by the Coronavirus and unprecedented commodity price decline.
"These actions are difficult but necessary as we adjust our business to customers' decreased activity."
Jake Molloy, RMT regional organiser, hit out at firms who "point blank refuse" to furlough staff.
He added: "It isn't fair when you've got millions of workers in similar situations up and down the country put into furlough as a consequence of the effects of Covid-19 and it's not been done here."
Dominic Pritchard, GMB official for the offshore sector, described the situation as "disgusting" and urged Halliburton to reconsider its decision not to furlough staff.
Earlier this month, an email sent to Halliburton employees by chief executive Jeff Miller said it would "significantly reduce" its workforce.
The firm blamed the oil price drop and the Covid-19 outbreak alongside customers slashing costs and the declining rig count.
It comes after the oilfield services firm decided to furlough 3,500 employees in the US last month.
Halliburton has been contacted for comment.