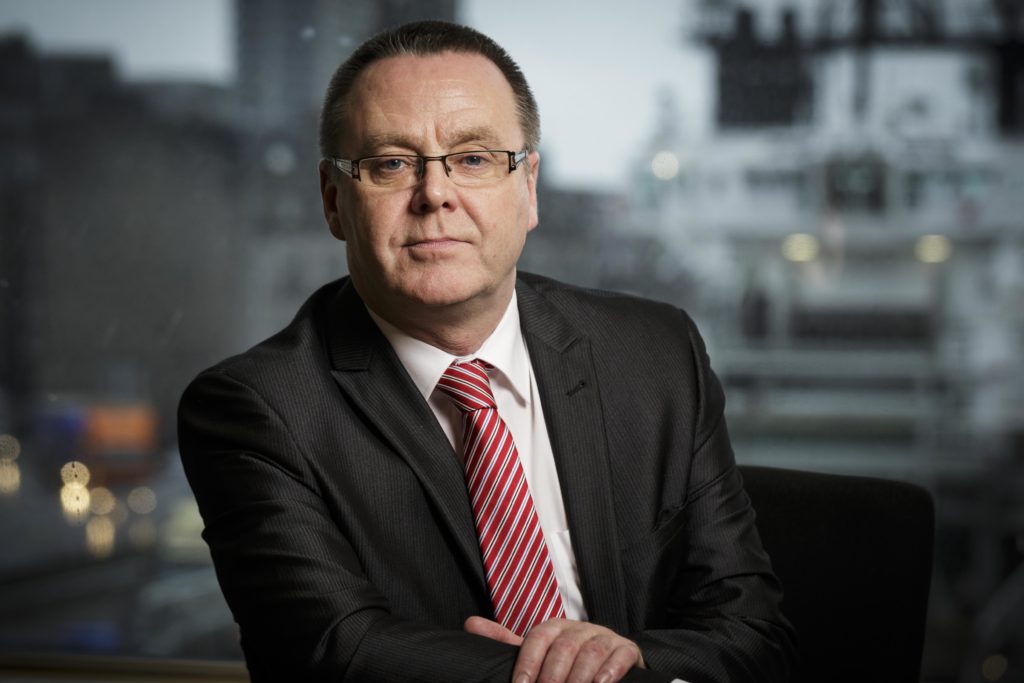 A trade union boss has said offshore contractors' plans to scrap a blanket deal covering thousands of workers went against "every principle" championed by North Sea industry.
Jake Molloy, chairman of the Offshore Coordinating Group, a coalition of unions, said breaking up the Offshore Contractors' Partnership Agreement (OCPA) would lead to "race to the bottom".
But the Offshore Contractors' Association (OCA) said there were "significant advantages" to replacing the pact with a "new model".
The OCA negotiates with unions on workers' terms and conditions on behalf of member companies, who currently include Aker Solutions, Brand, Muehlhan, Petrofac, Stork, Wood Group and Worley.
The agreement is often viewed as a useful tool for comparison, with even non-OCA members using it as a "baseline" for setting their own rates.
But concerns that OCA members could walk away from the OCPA surfaced earlier this year. Those companies feel they are at a "severe disadvantage" when competing for work with rivals who don't adhere to the agreement.
Following talks with unions on Monday, the OCA vowed to "urgently accelerate" stakeholder engagement to create a "robust framework for employee relations" to replace the OCPA.
Its members have committed to maintaining "union recognition" and allowing officials to negotiate specific agreements with individual companies, as well as developing guidelines covering all non-pay related employment issues.
Read also: Unions to resist 'crazy' plan to scrap key North Sea workforce deal
Mr Molloy, who is also RMT regional organiser, said employers were talking about ending a system which provided "security, stability and a level playing field".
He said: "Breaking it up and having a free-for-all conflicts with every principle there is.
"We are open to change, but to break it all down into several different arrangements does nothing for stability, security and collaboration. Quite the opposite."
Mr Molloy said the industry had to be protected or it would suffer the same fate as the offshore supply vessel sector.
It has been "decimated" to the point where it was "no longer a place EU workers can move into because pay and conditions are too low", he lamented.
He added that regulators like the Oil and Gas Authority (OGA) had to play a crucial role in ensuring high standards for companies coming into the North Sea if the industry's Roadmap 2035 vision is to be achieved.
A spokesman for the OGA said: "We recognise the importance, especially in these challenging times for our sector, of employers, staff and trade unions doing everything they can to ensure our industry stays safe, productive and able to contribute to the UK's energy needs now and in the future."
Recommended for you

Unions and campaigners 'cautiously welcome' offshore training alignment