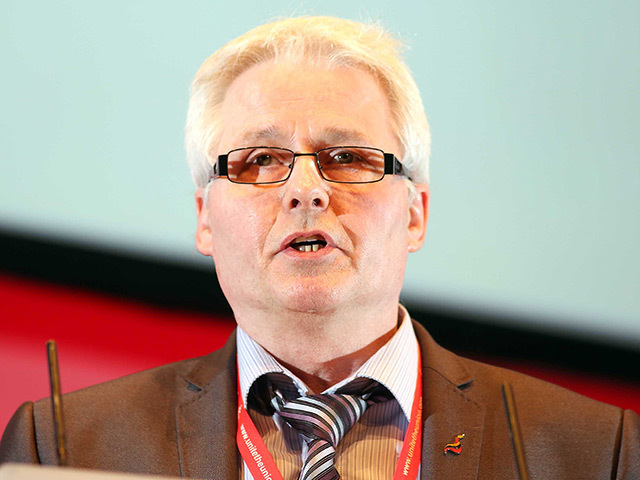 A trade union today launched a major campaign to save tens of thousands of oil and gas sector jobs.
Unite will urge its members to directly contact politicians to seek support for key measures aimed at protecting industry.
Pat Rafferty, the union's Scottish secretary, said MPs and MSPs would be "judged" on their efforts to ward off the "catastrophe" facing workers.
Banff and Buchan MP David Duguid said the Conservative government had a track record of backing North Sea industry in "difficult times".
While the UK Government's furlough scheme has provided a temporary buffer, thousands of jobs are at risk as companies scale back their activities amid the crude price slump.
Last month, Oil and Gas UK (OGUK) warned up to 30,000 jobs could be lost over the next 18 months, while unions claimed 3,500 workers could be displaced by September.
As part of the Save Off-Shore (SOS) campaign, Unite members will send "electronic postcards" to politicians asking them to press government to provide low cost loans for operators, giving them confidence to resume projects which were put on hold.
This would make government an "equity partner" in future operations, said Unite, which also wants the UK oil industry to speed up work on its stated goal of securing at least 130,000 direct and indirect jobs by 2035.
Furthermore, the union is demanding steps to safeguard collective bargaining at a time when service companies are poised to walk away from a deal covering the terms and conditions of thousands of North Sea workers.
Click here to take part in our reader panel for a chance to win £50.
Mr Rafferty said: "Nobody should be under any illusions that a potential catastrophe is facing tens of thousands of workers over the coming 18 months unless swift government action occurs to stabilise the sector."
Mr Duguid said he had been in talks with UK ministers about accelerating plans for a "sector deal" that would help save oil industry jobs and meet the country's net-zero commitments.
Earlier this month, Prime Minister Boris Johnson "assured" MPs that the government was working on a deal.
Stephen Flynn, SNP MP for Aberdeen South, said: "Industry itself has already suggested that the UK Government could act as a guarantor for private investment and the proposal by Unite is a natural step beyond that proposal – why would the public want the government to act as a guarantor when they could be the investor and retain a direct share?
"If it were clear that such investment by the government led to an equity share, protected jobs, and included a firm commitment towards achieving net-zero in a sustainable manner then, on the face of it, this would appear to be a no-brainer.
"My only hope is that the UK Government treats this proposal with the respect and immediacy it deserves – they can't continue to sit idly-by as jobs go and confidence for the future erodes."
OGUK chief executive Deirdre Michie said: "We're working closely with trade union representatives, across industry and with the Oil and Gas Authority and governments as we all seek to ensure this sector can continue to meet as much of the UK's oil and gas needs from domestic production.
"This means doing as much as we can to improve our competitiveness and stimulate activity for supply chain companies especially so that we can protect jobs, continue to make a significant contribution to the UK economy and through Roadmap 2035, realise our full potential through the transition to net zero."