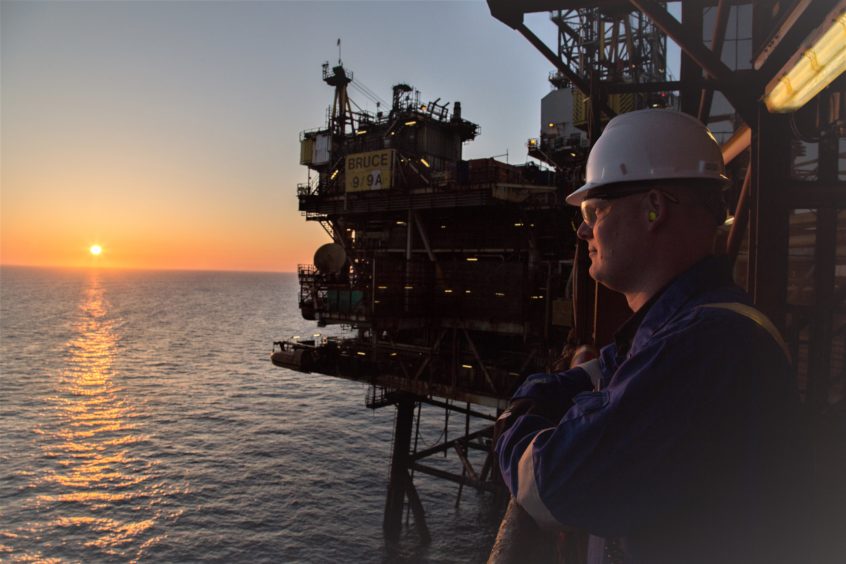 The Oil and Gas Authority (OGA) has published new research in a bid to show the continued need for North Sea resources, despite the Covid-19 pandemic.
According to the data, gas extracted domestically from the UK has a far lower average emission intensity – 22kg of CO2 per barrel of oil equivalent – than the 59kg for liquefied natural gas (LNG) imports from the likes of the US, Qatar and Russia.
It comes a week after an Aberdeen University report showed up to a third of UK oil and gas discoveries may go untouched due to the latest downturn, brought on by the virus decimating fuel demand.
The authority has also recently announced plans to add net zero as a second leg to its key goal of maximising economic recovery (MER).
To help meet the country's net zero targets by 2050, or earlier in Scotland's case, use of domestic resources and reducing reliance on imports are "essential", the OGA said.
"This data highlights both the need to continue producing our own gas as long as we consume it, to minimise emissions, and support the drive to Net Zero, while pushing ahead with emissions reductions from UK production," said director of strategy Hedvig Ljungerud.
"The oil and gas industry is currently having to deal with the effects of the global pandemic and the rapid fall in commodity prices, and we're working with the government and the industry to safeguard supply and thousands of jobs."
Imports via pipeline, particularly Norway are even lower than UK gas, at 18kg of CO2 per barrel of oil equivalent, which the OGA said shows "there is still potential" for the UK to improve.
The UK Continental Shelf (UKCS) accounted for 46% of gas consumption in Britain last year, while 33% was imported via pipeline and 21% was from imported LNG.
The OGA is currently consulting on its plans to add net zero to its key goal, which could see it sanction operators if they fail to meet the required standards.
Failing to "rapidly progress" on that front risks the industry "losing its social licence to operate", the authority added.
The OGA said the data came from various sources including Wood Mackenzie, the Norwegian Petroleum Directorate, and the European Union Emissions Trading Scheme.