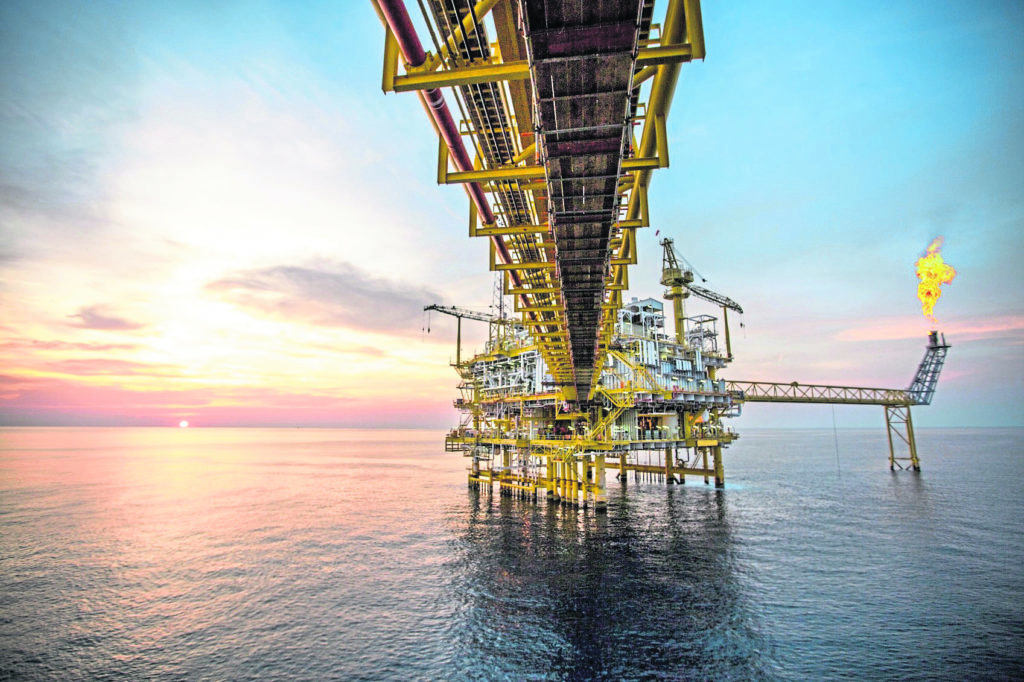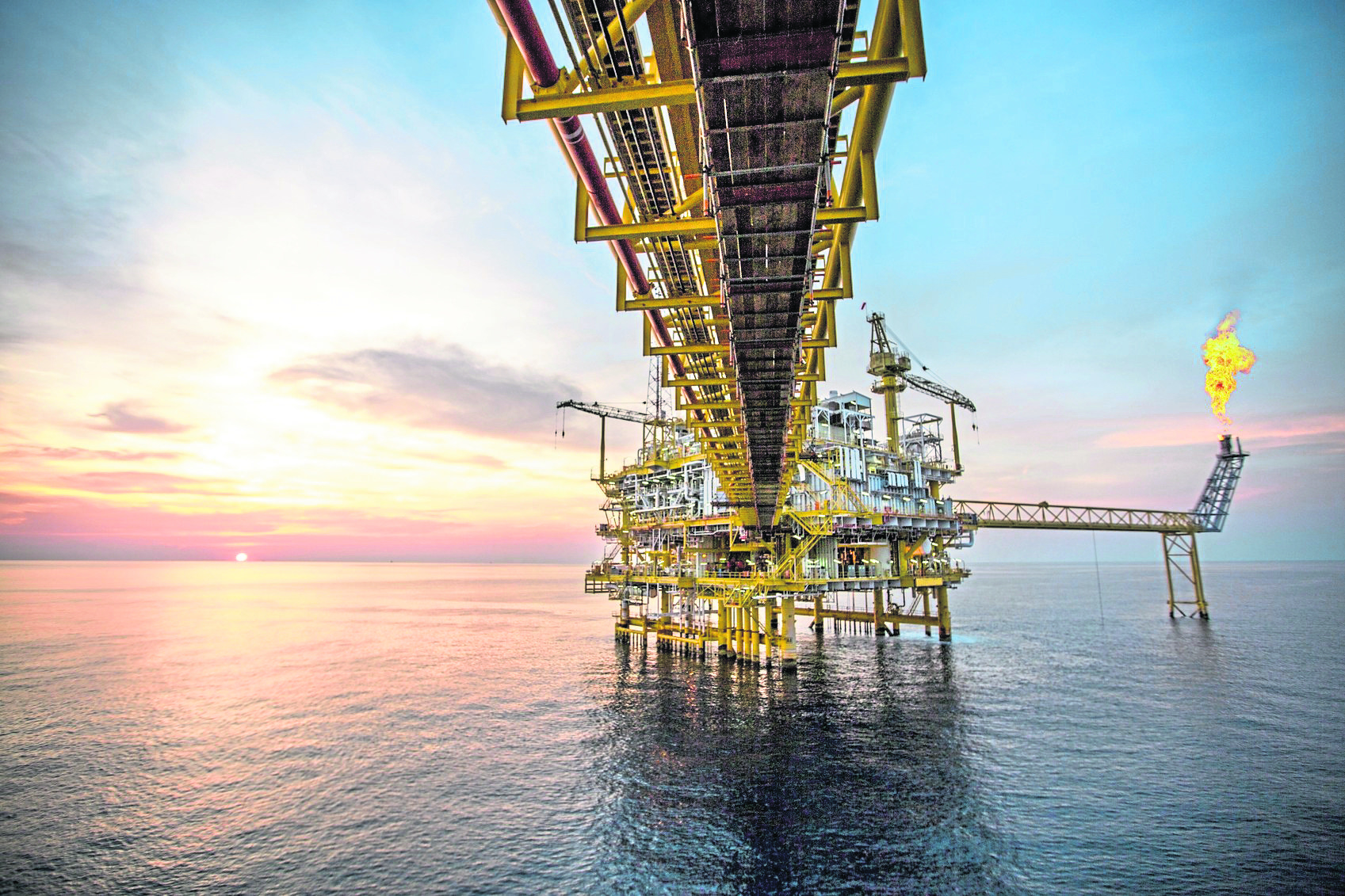 A £62million Scottish Government support package has been unveiled to help oil and gas firms make a green recovery from the Covid-19 crisis.
The cash, focussed on north-east Scotland, is being made available over the next five years to help the industry deal with the "dual economic impacts" of the pandemic and crash in oil prices.
The Energy Transition Fund will support firms in diversifying towards net zero and help attract private sector investment into the north-east.
It follows repeated calls for government support to the industry amid thousands of job cuts, and after sector leaders met with the UK and Scottish energy ministers this week.
Major net zero projects will be "considered" for funding, such as a Global Underwater Hub, previously pitched as part of an oil and gas sector deal, the Acorn Carbon Capture and Storage (CCS) project near Peterhead and an Energy Transition Zone (ETZ) in Aberdeen.
Sir Ian Wood,  chairman of Opportunity North East, who first proposed the ETZ near the new South Harbour expansion, said the fund could help create "a lot of employment over the next 20 years". 
The Scottish Government said the investment "underpins" Aberdeen's ambition to become a world-leader in the net zero transition, which Scotland is aiming for by 2045.
First Minister Nicola Sturgeon said: "The Scottish Government is determined to do everything we can to support our energy sector, through this crisis. We want to protect jobs and businesses – in the north east, and across the country.
"In doing so, we want to ensure that the sector can continue to lead – and to benefit from – Scotland's transition to a net zero economy."
A total of 30,000 jobs are predicted to be cut from the industry by October next year as a result of the virus wiping out demand for fuel, with the heaviest losses being felt in the supply chain.
Deirdre Michie, chief executive of industry body Oil and Gas UK, said: "The support from the Scottish Government is good news for jobs, supply chain companies and energy communities.
"This significant funding recognises the essential role of Scotland's offshore oil and gas industry in realising a net zero Scotland by 2045."
We also need domestic wind farm content, otherwise throwing money at it is not going to deliver."
Jake Molloy, regional organiser for offshore union RMT, welcomed the announcement, but tempered it with caution.
He said: "At this minute in time we're happy to see support for the sector, but cash input alone isn't going to deliver for the energy transition.
"We need regulatory control and to see robust regulation in line with the energy act.
"We need it now to ensure that, if we lose workers from the oil and gas sector, they absolutely have the opportunity to transition over to get into decommissioning work, which is currently being done by other regions of the world.
"We also need domestic wind farm content, otherwise throwing money at it is not going to deliver."
Colette Cohen, chief executive of the Oil and Gas Technology Centre (OGTC) said funding will play a "critical role" in developing new innovations at its Net Zero Solutions Centre.
Meanwhile, Paul de Leeuw, director of Robert Gordon University's (RGU) Energy Transition Institute, said it will put the green agenda "firmly in the centre of the economic recovery".
Other schemes such as a "Hydrogen Hub" in Aberdeen would be considered, as well as a range of net zero innovation projects led by the OGTC.
However Dick Winchester, a member of the Scottish Government's energy advisory board,  was concerned the cash distribution would be "unfocussed" and argued it should all go to one specific energy subsector like hydrogen.
He said: "We talk about the issue of developing a hydrogen sector and think it's very clever that we have Aberdeen Hydrogen Hub, which in fact is entirely reliant on importing refuelers and buses and everything else from somewhere else. There's no industrial benefit to us.
"If we're going to do this properly, you actually need to develop and manufacture things like electrolysers, fuel cell drivetrains, storage systems and other hardware. It's a huge market. We're doing none of that.
"That £62m has to be mission-oriented to develop a hydrogen sector and deliberately pull together a team to do it."
The funding is not tantamount to a sector deal, which the oil and gas industry had been trying to secure from the UK Government for years.
In initial proposals submitted by industry leaders to Westminster in March 2018, it was estimated total investment of £176m could deliver £110bn for the UK economy by 2035.
An "outline" of revised proposals was presented to UK Energy Minister Kwasi Kwarteng on Thursday. He later vowed to work "tirelessly" to deliver a "transformational sector deal" for the industry.
Following the cash pledge from Holyrood, Aberdeen South MP Stephen Flynn said "it's now time for the UK Government to make good on their word and deliver on its long promised sector deal".
Recommended for you

Scottish energy transition AI firm raises $10m as part of growth push