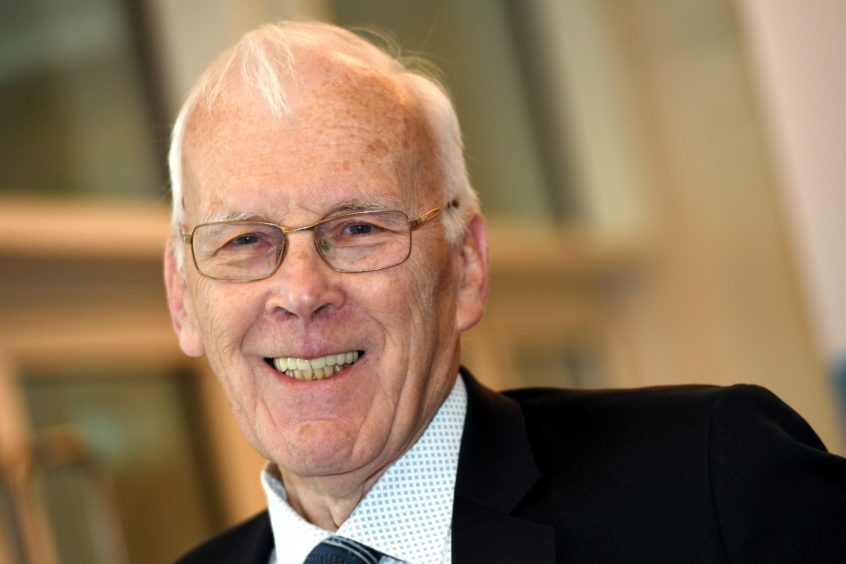 Sir Ian Wood, chair of economic development body Opportunity North East (ONE), comments on the Energy Transition Fund announcement from the Scottish Government. 
More information on the £62million fund and its implications can be read in our main piece.
We very much welcome today's timely funding announcement from the Scottish Government, which provides £62m of early stage funding for a number of projects, including the proposed Energy Transition Zone, to help strengthen the North East of Scotland's growing position as a global integrated energy transition cluster, creating a lot of employment over the next 20 years.
Earlier this year, ONE set out the ambition to help create a world leading Energy Transition Zone (ETZ) in partnership with Aberdeen City Council, Aberdeen Harbour Board and Scottish Enterprise.
The Zone will create a place to attract and develop green energy related R&D, innovation, manufacturing, testing, demonstration and services, and the business and skills needed to support energy transition activities.
Today's announcement is the first step in evolving the ETZ from a concept to a live project which will deliver the economic ambition shared by all partners.
It is now recognised in Aberdeen City Council's draft Local Development Plan and a steering group has been created to develop the business case to secure commitment and further funding from the UK Government's Oil & Gas Sector Deal and the private sector.
The COVID-19 pandemic has increased the public's awareness of the need to reshape our economy and both governments are driving a 'green recovery'. The ETZ is aligned with this strategy and ongoing discussions to develop a 'Transformational Sector Deal' for the existing oil and gas industry.
The people, communities and businesses in North East Scotland have played an important role in producing our country's energy sources over the last 50 years. We now have the exciting challenge of helping develop a carbon free economy to meet Scottish and UK Government net zero targets by 2045 and 2050.
This will require leveraging on our existing on and offshore infrastructure, technology and skills, and diversifying our global supply chain to ensure the North East of Scotland continues to play an important role in the UK's energy future, albeit this time with the environmentally positive on and offshore wind, hydrogen and carbon capture and storage.
Recommended for you

Work starts on ScottishPower's East Anglia 3 offshore wind project