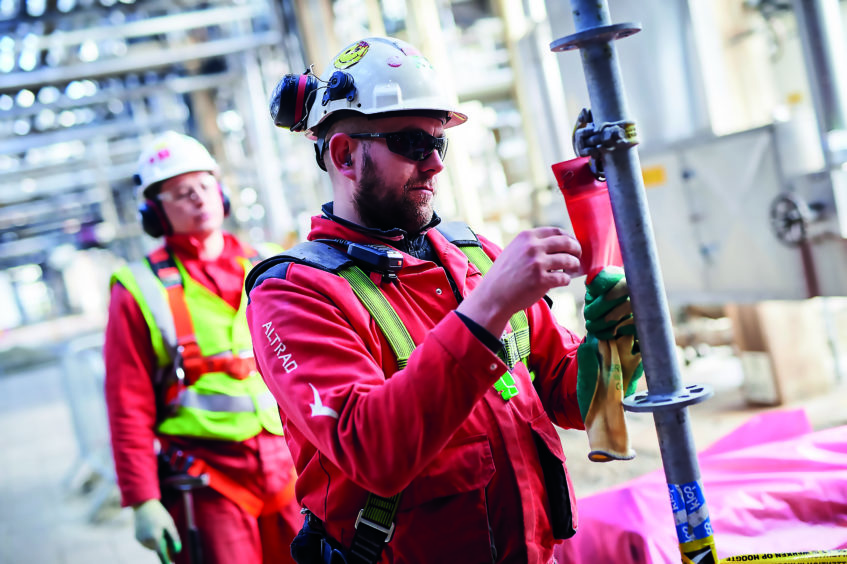 Industrial service group Altrad has been chosen to provide construction, hook-up and commissioning work on Premier Oil's Tolmount project in the UK North Sea.
Altrad will assist with the construction of the platform at client Rosetti Marino's yard in Ravenna, Italy, followed by hook-up and commissioning in the southern North Sea.
The company will lay on temporary access, engineering design, insulation, corrosion and fire protection, rigging and LOLER support.
The two firms have worked together since 2013, when Altrad supported the construction, hook-up and commissioning of Total's West Franklin and Elgin B platforms in the UK North Sea.
Chris Garland, director of operations for offshore services at Altrad, said: "We are delighted to have reached an agreement with our long-term partner Rosetti Marino for the Tolmount platform and we look forward to using Altrad's skills and expertise, to add value, during the life-cycle of this project".
Peter Hughes, director of business development and strategy at Altrad, said: "The award of this contract, marks the beginning of Altrad's transformation strategy in the UK offshore sector, wherein we have restructured the business, to put our client's objectives at the heart of our decision making.
"This opportunity allows us to prove we can deliver enhanced value for our client, which exceeds that available from our competitors, and we will demonstrate that, not in our words, but in how we deliver a superior outcome for our client."
Operator Premier currently owns 50% of Tolmount and Dana Petroleum holds the remaining 50%, though the firms struck a deal to increase Premier's stake to 75% earlier this year.
The Tolmount project was sanctioned in August 2018.
An infrastructure joint venture between Kellas Midstream and Dana agreed to own and pay for the platform and pipeline, and pay for upgrades to the onshore terminal.
Recommended for you

'High interest' in Hartshead's Southern North Sea gas plays