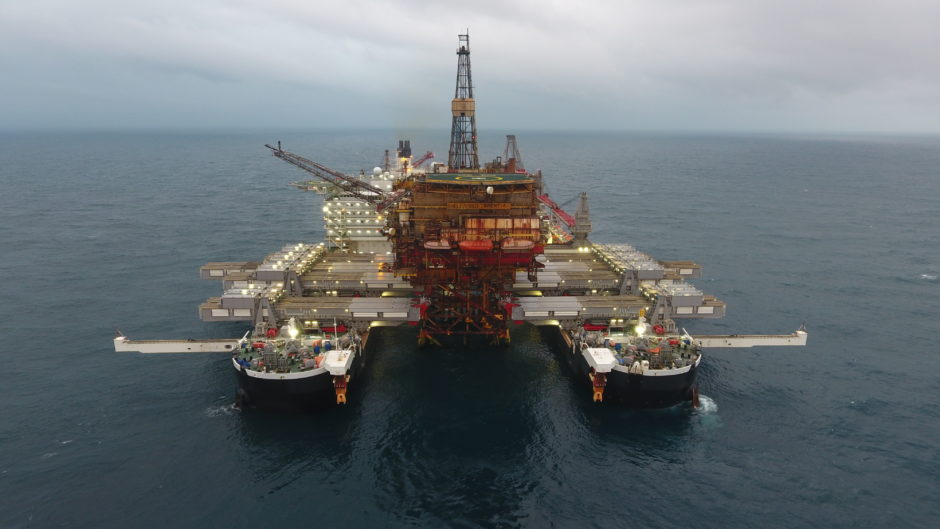 The Brent Alpha platform has become the third installation to be removed from Shell's famous North Sea field.
Allseas' Pioneering Spirit vessel carried out the single-lift removal of the 17,000 tonne topsides on Sunday evening in a decommissioning operation lasting just nine seconds.
Brent Alpha, a 44-year-old installation, follows similar removal jobs for Brent Bravo last year and Brent Delta in 2017, also by Pioneering Spirit, leaving only Charlie in place.
Allseas said removal of the platform, 115miles north-east of Shetland, required several years of planning, including 15 months of preparation offshore which involved strengthening and cutting the steel jacket's six legs.
The platform will be transported to a nearshore location off the coast of Hartlepool where it will be transferred onto Allseas' "Iron Lady" cargo barge for a final leg to a dismantling yard owned by Able UK.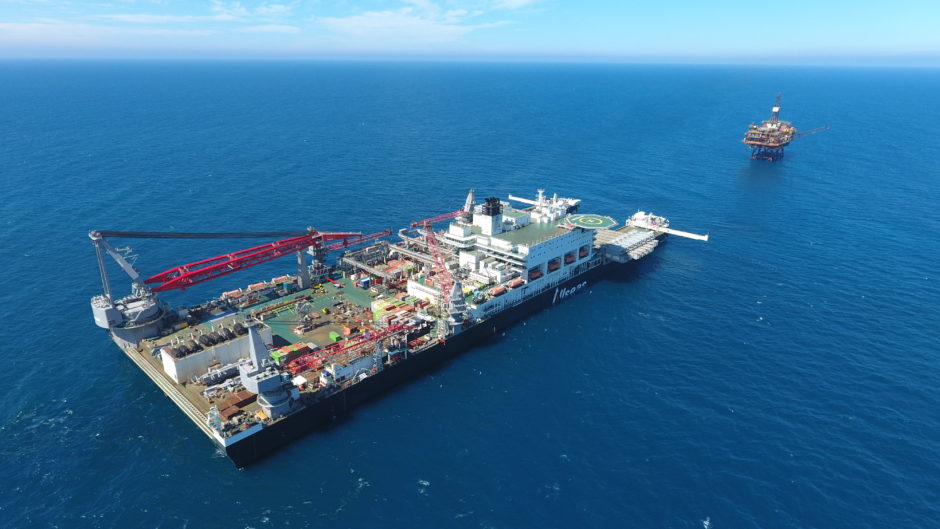 The removal was the first offshore lift to use specialised "horseshoe" connection tools that clamp around pre-installed lift points called bearing brackets, mounted on the upper sections of the legs of the steel jacket.
Greenpeace last year staged an environmental protest at the Brent field, including the Alpha installation.
Campaginers have been demonstrating against Shell's plans to leave the concrete legs of the Bravo, Charlie and Delta in place, with concern around oil residue contents within the legs potentially deteriorating over time and damaging the environment.
Shell insists leaving them "in situ" is the best option having carried out more than 300cientific and technical studies into the decommissioning plans.
The energy major said the oil itself is not free floating but bound to sediment comprised of sand, grit and water, which Shell said is encased within one metre thick reinforced concrete structures which will take "centuries" to degrade.
As a result any environmental benefit would be outweighed by the cost and risk of removal.
The plans are being contested by members of the Ospar Committee, the intergovernmental group for protection of the marine environment.
Recommended for you

EnQuest picks Saipem for Heather jacket removal