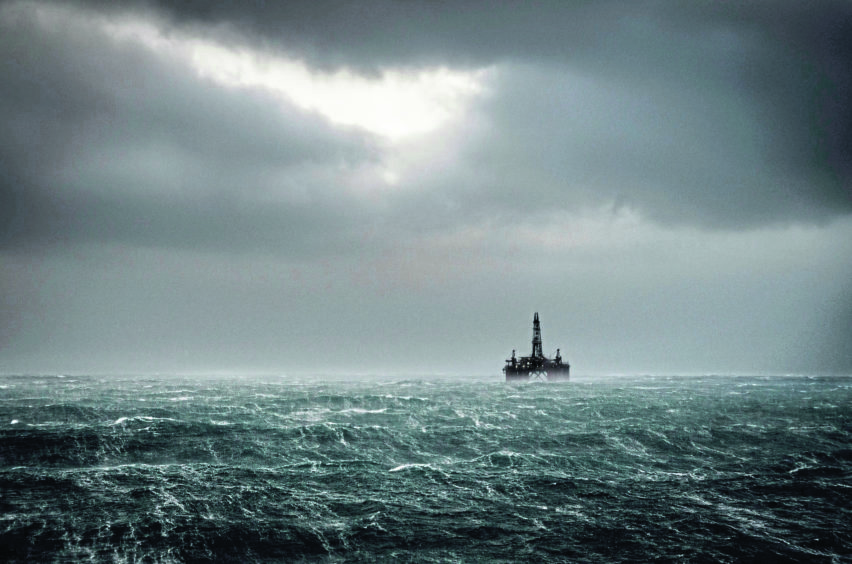 One in four UK oil and gas sector employees could be cut in the event of a prolonged downturn, with north-east Scotland expected to "bear the brunt", new analysis shows.
The gloomy, "L-shaped" recovery scenario would mean a reduction of around 37,500 jobs, according to Robert Gordon University (RGU), while a "Nike swoosh" response would put one in 10 at risk.
The university said one in five of the north-east's working population was directly or indirectly employed in the industry, predominantly in the supply chain.
Paul de Leeuw, director of RGU's Energy Transition Institute, warned that "volatility is likely to be the name of the game in the near term" due to the double impact of the Covid-19 pandemic and crude price rout.
But he also stressed the need for energy transition work to come to the north-east to help "sustain as many of the high value and high skilled jobs as possible".
Mr de Leeuw said: "With around 150,000 people directly and indirectly employed in the industry and 90% of them working in the supply chain, it should be no surprise that this area will bear the brunt of any job losses.
"This estimate contrasts starkly to the pre-Covid outlook where around 1 in 200 of the working population in the UK, circa 1 in 25 in Scotland and roughly 1 in 5 in the north-east of Scotland were directly or indirectly employed in the oil and gas industry."
Oil and gas analysts forecast capital investment in the global upstream energy sector is expected to be lower by up to 30% in 2020, with a similar impact expected in 2021.
Industry representative body Oil and Gas UK (OGUK) warned in April that up to 30,000 direct and indirect jobs could be cut during the latest downcycle.
It also expects a drop in capital investment to around £4bn, the lowest level since 1970, as drilling activity in the basin could see a reduction of 50%.
Mr de Leeuw, who worked for BP and Centrica before switching to RGU, described the UK oil and gas sector as "a microcosm" of the larger global problem.
He added: "The capital and operating cost reductions announced by UK oil and gas companies are already reducing activity and will continue to do so over the next 18-24 months, which in turn will lower the demand for people in the sector.
"How big the impact on actual jobs will be depends on which economic recovery scenario actually plays out and what else is done to accelerate activity."
Recommended for you

Aberdeen energy capital status 'at risk' amid plunge in North Sea confidence