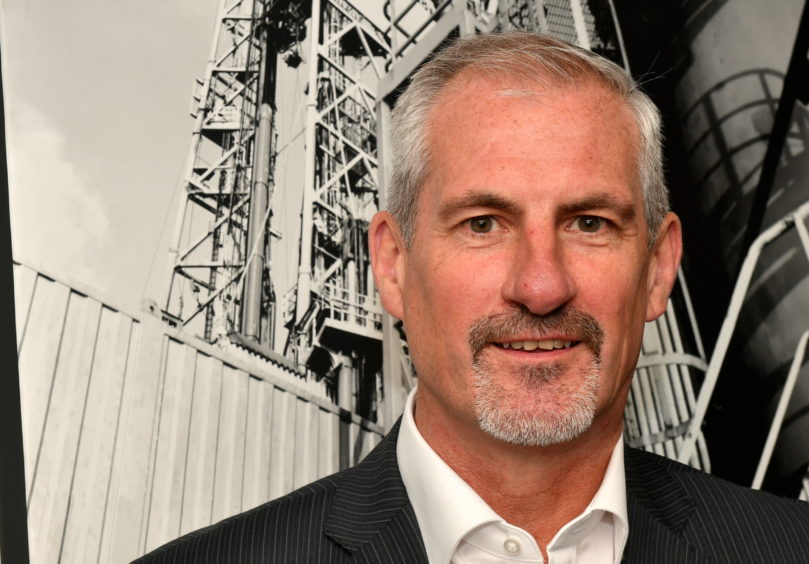 Managing the risks of Covid-19 has been at the forefront of our minds in recent months. However, we must be careful not to be distracted from the ever-present potential of major accident hazards (MAHs).
As we pause to remember those lost on Piper Alpha, we should also take the time to do all we can to maintain a safe place of work and to protect the lives and wellbeing of our workforce.
In this month's Step Change in Safety article, we provide updates on three of our focus areas which are critical to maintaining a safe place of work and protecting lives.
MAH Understanding
Preventing major accidents by building knowledge, understanding and competence in MAH management throughout the workforce is one of our key objectives.
The MAH Understanding workgroup has, despite the Covid-19 disruption, continued to build on the success of its MAH Awareness packs by developing additional resources aimed at enhancing MAH understanding within the workforce of member companies. Current MAH Understanding projects include:
• The workgroup is adapting the MAH Awareness packs to make them more accessible and versatile. The presentation slides with the film embedded will play automatically and have recorded voiceover, allowing the full pack to be used without being dependent upon the skills of a presenter. All films will be available with subtitles.
• Spadeadam is a Ministry of
Defence base in Cumbria. Within its confines, DNV-GL operates a facility conducting research into the effects of hydrocarbon explosions and fires and presenting case studies.
We will be hosting courses there to demonstrate the potential consequences of uncontrolled MAHs.
These demonstrations will be based on reported incidents from the UKCS where, had circumstances been slightly different, the result could have been a major incident.
The demonstrations allow participants to experience first-hand the devastating effects of a hydrocarbon release from a safe  distance.
Alerts, Moments, High Value Learnings
Lord Cullen, who led the Piper Alpha Inquiry, said one factor that could lead to major incidents was "a failure to show or instil in others the responsibility for identifying and resolving safety issues".
Our Safety Alerts and Moments publishes incidents and the good practice that could prevent these happening with the intention of allowing others to learn from them. We see this as a critical part of building and maintaining strong safety culture.
Colleen Hoover, an acclaimed writer of novels and psychological thrillers, wrote: "All humans make mistakes. What determines a person's character aren't the mistakes we make. It's how we take those mistakes and turn them into lessons rather than excuses."
Learning from our mistakes, and sharing those learnings to avoid
recurrence, provides the ideal opportunity to broaden our personal and collective experience and knowledge. We also improve our likelihood of making good decisions and choices.
We see this sharing of lessons learned through the Alerts and Moments workgroup as an essential part of maintaining safe operations; choosing to withhold or avoid sharing opportunities to learn could cost lives.
The importance of sharing lessons learned was highlighted by Professor Andrew Hopkins when discussing lessons learned from Esso's gas plant disaster at Longford in 1998.
He said: "Prior to any disaster there will nearly always be information somewhere within an organisation that trouble is brewing.
"Critical information must not be allowed to lie around unrecognised, ignored or buried like some landmine waiting to be triggered. The challenge is to find ways to assemble this information and move it up the hierarchy to the point where it can be understood and reacted on responsibly."
We have a searchable catalogue of hundreds of Safety Alerts and Safety Moments which are all designed as learning resources that can help improve workplace safety. These publications provide details of incidents and near misses and include good practice guidance to prevent similar issues.
We encourage you to play your part by making time to share your lessons and learn from others on our website.
Mental Health
As a survivor of Piper Alpha, I experienced first-hand how one's mental health can be dramatically impacted by being involved in or exposed to undesirable events and situations. The effects of PTSD can be long-lasting and lead to chronic health issues if left untreated.
Unfortunately, the stigma associated with mental health still presents a real barrier to those who feel they may wish to seek support or advice. If we are to address this situation, we must start by creating greater awareness to the fact that we all have a mental health condition, which will be somewhere on the mental health continuum.
As part of our plans to increase mental health awareness and debunk the stigma amongst our workforce, we held a "time out for safety" (TOFS), exclusively to discuss mental health and wellbeing.
Unfortunately, our plan to host a series of 10 mental health champion courses has been postponed due to the Covid-19 lockdown.
As a way of building on this area of growing concern during a time of lockdown, we have recently completed a pilot programme for a certified online mental health
first-aid course and plan to schedule a series of these online tutor-led certified courses for our member company employees. We see this as an opportunity to provide much-needed mental health awareness and certified first-aiders while managing the social distancing requirements.
As we drive to make the UKCS the safest place to work through improving workers' competence, safety and wellbeing, remote training is definitely on our agenda as we look to the future and harness emerging technologies to support our safety programmes.
Recommended for you

Virtual reality, the new 'positively engaging' safety training tool