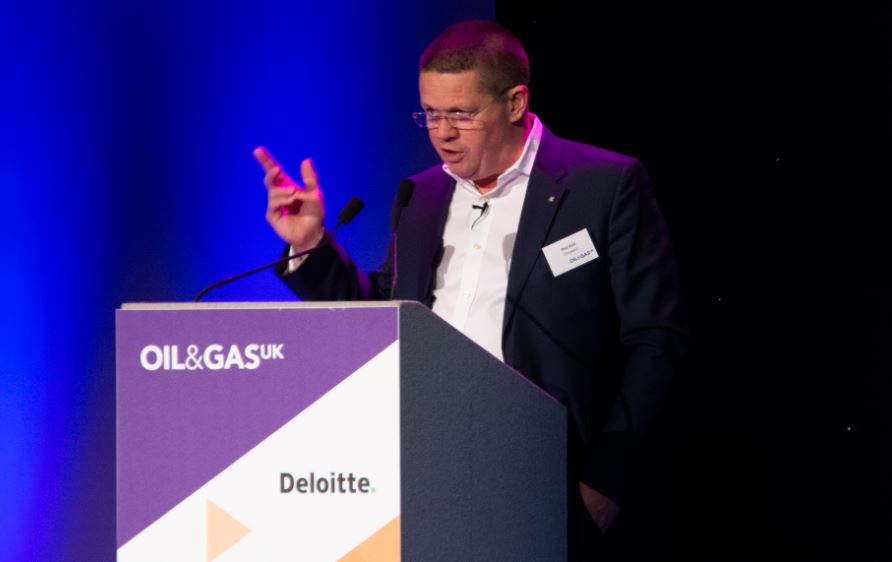 A "more diversified" Chrysaor could still be producing 200,000 barrels of oil a day in 2040, according to the firm's North Sea boss.
Chief executive Phil Kirk said he hoped that in 20 years' time his company will be "pretty close" to meeting net-zero emissions from its oil and gas production assets, while still maintaining its current rate of production.
Chrysaor, which enetered the basin in 2017, is the operator of almost 15 North Sea projects and holds non-operated stakes in several others.
Mr Kirk, who took part in an Oil and Gas UK webinar panel yesterday, was discussing the North Sea energy transition and the sector's future for young oil and gas professionals.
Asked what Chrysaor might look like by 2040, he said: "We'll be a more diverse production company.
"I would still like us to be producing the 200,000 barrels a day that we do in the UK.
"We will be pretty close to net-zero by then, I'd be aiming to be net-zero by then.
"I imagine I'll be selling most of our methane as hydrogen – we're already lining those projects up to do that. I think it's a fantastic fuel if used appropriately."
Mr Kirk, who was joined on the panel by representatives from Baker Hughes, Taqa and the Oil and Gas Technology Centre, also pointed out that Chrysaor and other operators were "providing products that society wants".
But he added that it was important that firms "change" with society to deliver the energy transition.
He said: "As an industry we can be really blinkered, but we're very good at doing things.
"That's why a lot of us join this industry – to do big engineering projects and achieve things, to solve problems.
"That is a massive strength of people in the industry, but where we can actually make a difference by solving the real problems, not just the ones that we're told to do, but by being advocates of society and doing the right thing.
"Society has a part in what we do. All we're really doing is providing products that society wants and we have to change to fit with that."
Recommended for you

Industry needs 'white, middle-class men to step up', says OEUK D&I lead