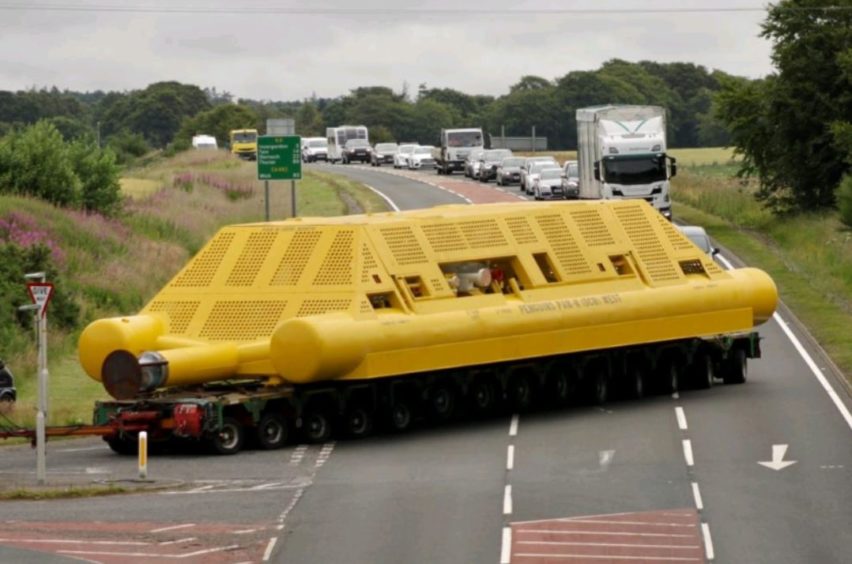 The Shell Penguins redevelopment is making progress with the arrival of three huge subsea structures in Invergordon.
Pictures have been shared online of the subsea towheads holding up traffic on the A9 last week as they headed towards a Global Energy Group (GEG) service base.
The post, from a GEG employee, stated: "Three of the six subsea towheads for the Shell Penguins field transported from Global Energy Group Smelter facility to the Service base in Invergordon this morning.
"They join the other three towheads nearing completion at the Service base where they'll be loaded out towards the end of the month".
The GEG employee had racked up over 1,600 likes and dozens of comments on the July 15 post over a week, which has now been deleted.
Despite Covid-19, the Shell Penguins redevelopment is not expected to be affected, the supermajor recently said.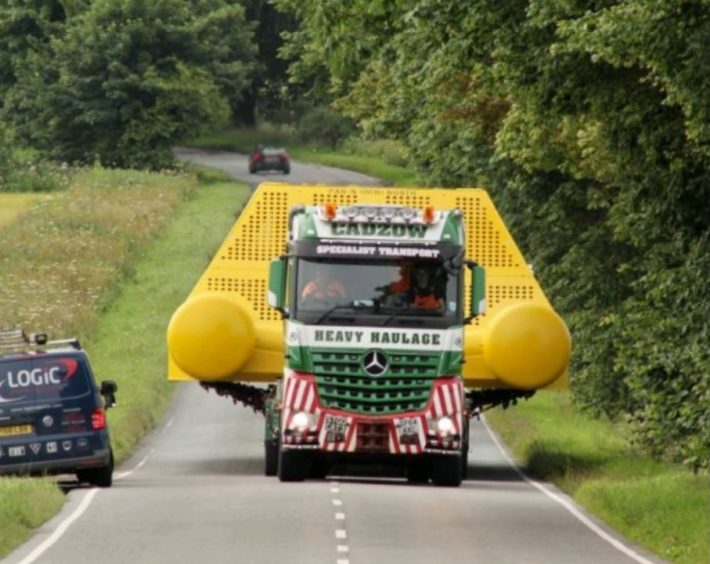 First oil is due in 2022 from the project, which involves a new-build FPSO vessel, Shell's first new manned vessel in the North Sea for decades.
Penguins is currently producing as a tie-back to the Brent Charlie field, which is nearing cessation of production.
As that stops, the new FPSO will be brought online at the field 150miles north-east of Sheltand and is expected to continue producing until 2041.
The Shell Penguins vessel is being constructed in China by US firm Flour and Shell has previously stated in hopes to arrive in UK waters in 2021.
According to documents submitted to the Department for Business, Energy and Industrial Strategy, subsea infrastructure at the field is due to be installed in the second quarter or third quarter of this year.
Boskalis is currently booked to transport an unnamed vessel from a Chinese yard to UK waters in 2021 as part of a clutch of contracts announced last year worth £93million.
Recommended for you

Shell North Sea boss Phimister leaving role as part of UK management change