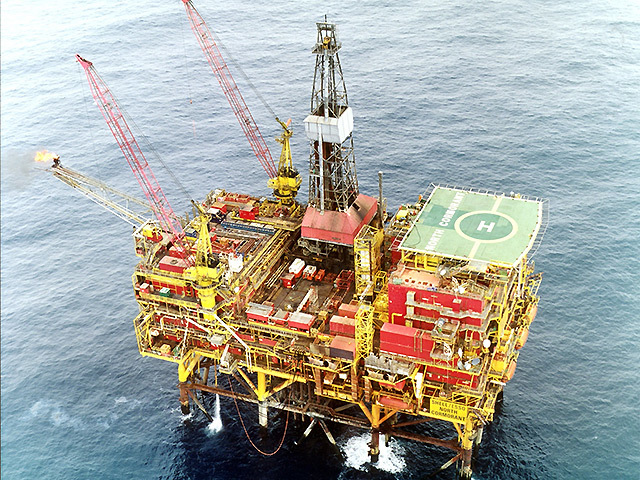 Oil and gas firm Taqa has handed in decommissioning plans for two of its northern North Sea platforms to the UK Government.
Taqa intends to stop producing via the North Cormorant and Tern platforms around the fourth quarter of 2023.
The plans cover the removal of the platforms' topside modules, which will be brought ashore for recycling.
A number of other fields linked to the two installations will come offline at the same time.
The North Cormorant platform serves the North Cormorant, Cormorant East and Otter fields.
Cormorant East and Otter were already expected to stop producing around the end of 2023, so the decommissioning plans won't leave any economic reserves "stranded".
Taqa has three other subsea tiebacks linked to Tern, namely, Kestrel, Falcon and Cladhan.
Again, all three had the same "notional" cessation of production date as Tern.
A spokeswoman for Taqa said the submission of the two decommissioning programmes at this time had "always been part of the business planning process" and was not influenced by Covid-19 or the low oil price.
She also said the firm's portfolio of operated assets would expand later this year when it takes over the running of the Greater Brae Area (GBA).
Read also: RockRose ousted from Brae operator role after partners raise 'serious concerns'
The area includes the Brae North, Brae East, Brae West, Braemar and Beinn fields, as well as Devenick, which Taqa already operates.
GBA has three production facilities – Brae Alpha, Brae Bravo and East Brae, though Bravo ceased production in 2017 and is awaiting removal in 2021.
Taqa's other operated producing assets include Cormorant Alpha, which serves the Cormorant South and Pelican fields, as well as Harding.
However, the Cormorant Alpha topsides decommissioning programme is in the process of being drafted.
The firm's plans also have some implications for Korea-owned Dana Petroleum.
Gas from Dana's Western Isles field "flows up and over" North Cormorant before tying into the Western Leg Gas Pipeline.
Taqa said it had "engaged" with Dana to "agree future arrangements" regarding that service.
Production for Dana's Hudson field is processed at Tern, but both assets have the same end-date, so no barrels will be lost.
Recommended for you

Project Pathfinder: Where are the new projects in the North Sea?