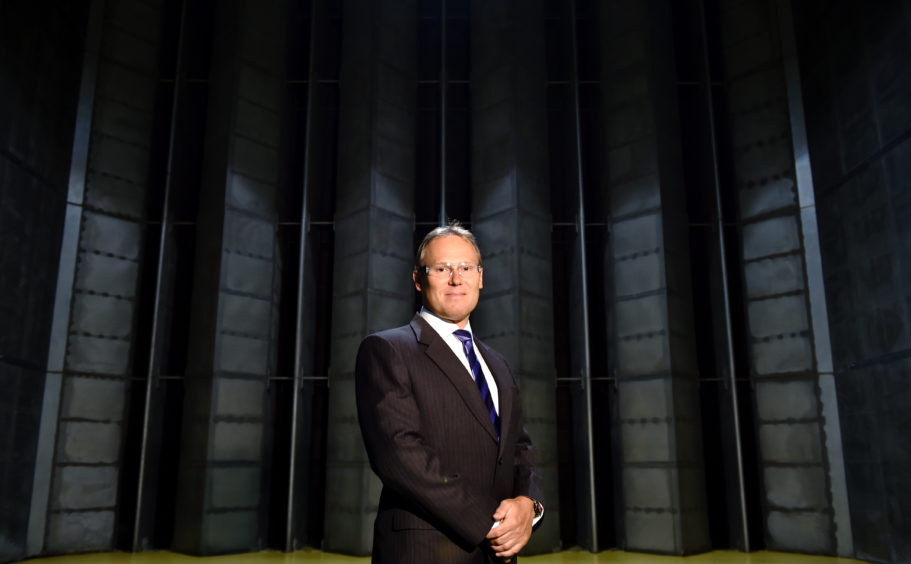 Some companies are "all bluster and no substance", but Score Group is the exact opposite, new chief executive Gordon Ronaldson said.
Previous management's guarded attitude to self-promotion and marketing certainly worked well for them.
The engineering company has grown strongly over the years, turning over more than £200 million in 2019 and employing 1,900 people, including 900 in Peterhead.
But the "closed-shop" approach is one of the few things Ronaldson would like to tweak, without going too far in the other direction.
Apart from the occasional announcement about its "mind-blowing" apprenticeship programme, which has trained up 1,300 people, Score has preferred to keep pretty quiet over the years.
Under the ownership of the Ritchie family, Score wouldn't blow its trumpet about contract wins, overseas successes or profits growth.
Those details were largely confined to its annual accounts, squirreled away once a year on Companies Houses.
In his first interview since landing the job, Ronaldson said he understood the approach, but wants more people to know that Score has a burgeoning international business and is not just a valve company.
"There are many people in the traditional oil and gas sphere that have never heard of Score, or if they knew about them in the UK North Sea, they did not know they were international, and that's true of me," he said.
"I was very familiar with Score when I worked in the UK North Sea, but it was only last year when I bumped into someone from Score in the Middle East that I even became aware Score was not just in Peterhead.
"Half of our revenue is generated abroad. We've got a big business abroad, but we're doing it by stealth. We just need to get out there a bit more and market ourselves better.
"Certainly, we don't want to become one of those all bluster and no substance companies, but there is a balance to be struck. We've got to get the message out there."
It is important to Ronaldson that people know Score is very much "open for business" and will continue to be a "good neighbour" that invests in the community.
He said the company was sitting on 230 acres of land in and around Peterhead and was "up for" working with the local community to figure out how best to use it.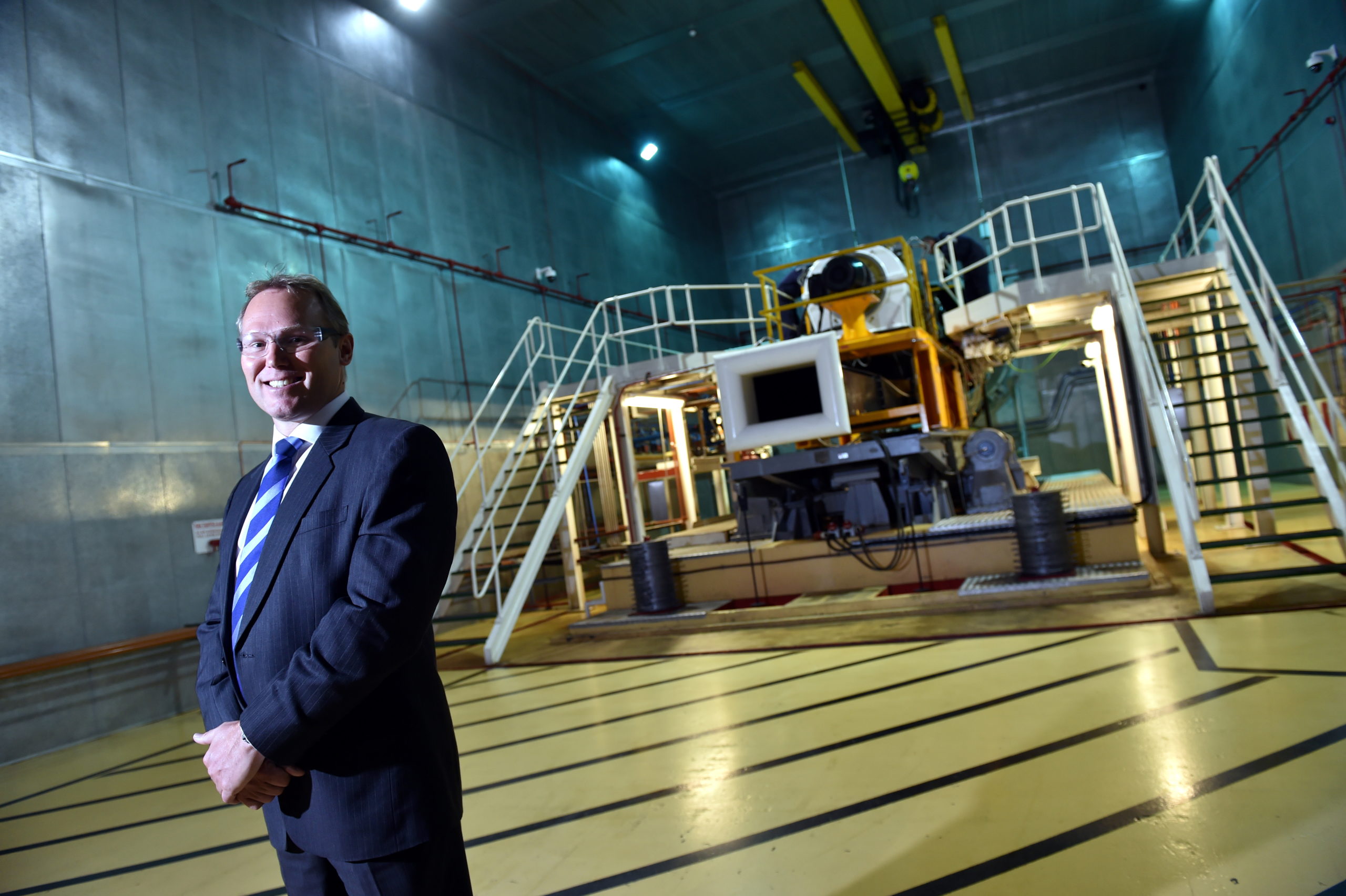 Speaking at Score's sprawling base in the Blue Toon, with its vast hangar-like buildings, full of impressive, futuristic machinery, Ronaldson clearly conveys his pride at having been picked to run the company.
He is leading Score at the start of a new era, but wants to preserve the heritage and legacy left by the late-Charles Ritchie, who founded Score in 1982.
Ritchie died in 2017, after which ownership passed to the Charles Ritchie Family Trust, with sons Conrad and Nelson stepping in to manage the business.
Score came under new ownership in February 2020, when it was acquired by private-equity house SCF Partners for £120m.
Following the acquisition, Peter Stuart, of SCF Partners, became interim chief executive, and Ronaldson has now been chosen to take on the role full time.
If his CV is anything to go by, he should be a solid choice. He has experience of working for operators and suppliers in a variety of regions, having had spells at Shell, Talisman Energy UK and Global Energy Group.
He joined Score from Aberdeen-headquartered energy services giant Wood, where he spent four years as senior vice-president for the Middle East and Russia-Caspian region.
Before kicking off his energy sector career in 2002, Ronaldson served in the Royal Navy for 12 years, culminating in the award of an MBE.
For the most part, any strategic changes at Score will be incremental and carefully planned, Ronaldson said.
Despite only having been in the job for a matter of weeks, Ronaldson can see the company was "very well run" and on the right track.
There is simply no need for drastic action, sharp deviations or "slash and burn" tactics.
Ronaldson, who has clearly landed on his feet, said: "I'm in a great position because I'm not picking up a broken company, anything but. I have inherited a great management team and a loyal workforce.
"The bus was already on a journey. I'm going to help steer it, but we're not rapidly changing direction.
"From what I can tell, nobody wants to get off the bus. They want to come on that journey too."
Ronaldson does intend to target "significant growth" in the Middle East and US.
Score already has a presence in those geographies, but Ronaldson is confident there are bigger prizes to go after.
At present, the company's four biggest international markets are Australia, Canada, Norway and Trinidad, in that order, he said.
"Interestingly, you would expect the Middle East and US to be in that, but they're not, so that's and early focus for me. We really see opportunities there."
That doesn't mean Ronaldson wants Score to increase exports to the Middle East and US.
The firm will replicate overseas what it has got in north-east Scotland, establishing manufacturing facilities and employing local workers.
Ronaldson is clear, however, that Score's headquarters will remain in Peterhead.
Growth in the downstream sector will be another area of focus for Score, which also has "decent sized" gas turbine and defence businesses.
Upstream currently provides 70% of revenues at Score and Ronaldson would like to see that percentage go down, without reducing the value of sales to that sector.
"We want to widen the focus," Ronaldson said. "We have a downstream business, but it's nowhere near as good as it could be because it was never a priority.
"The previous strategy was very much focused on upstream. Score grew out of supporting the North Sea industry and that will always be a heartland but, at the end of the day, the world needs valves in different geographies and sectors.
"We won't do all of them and we won't be successful in all of them, but we're going to look at them."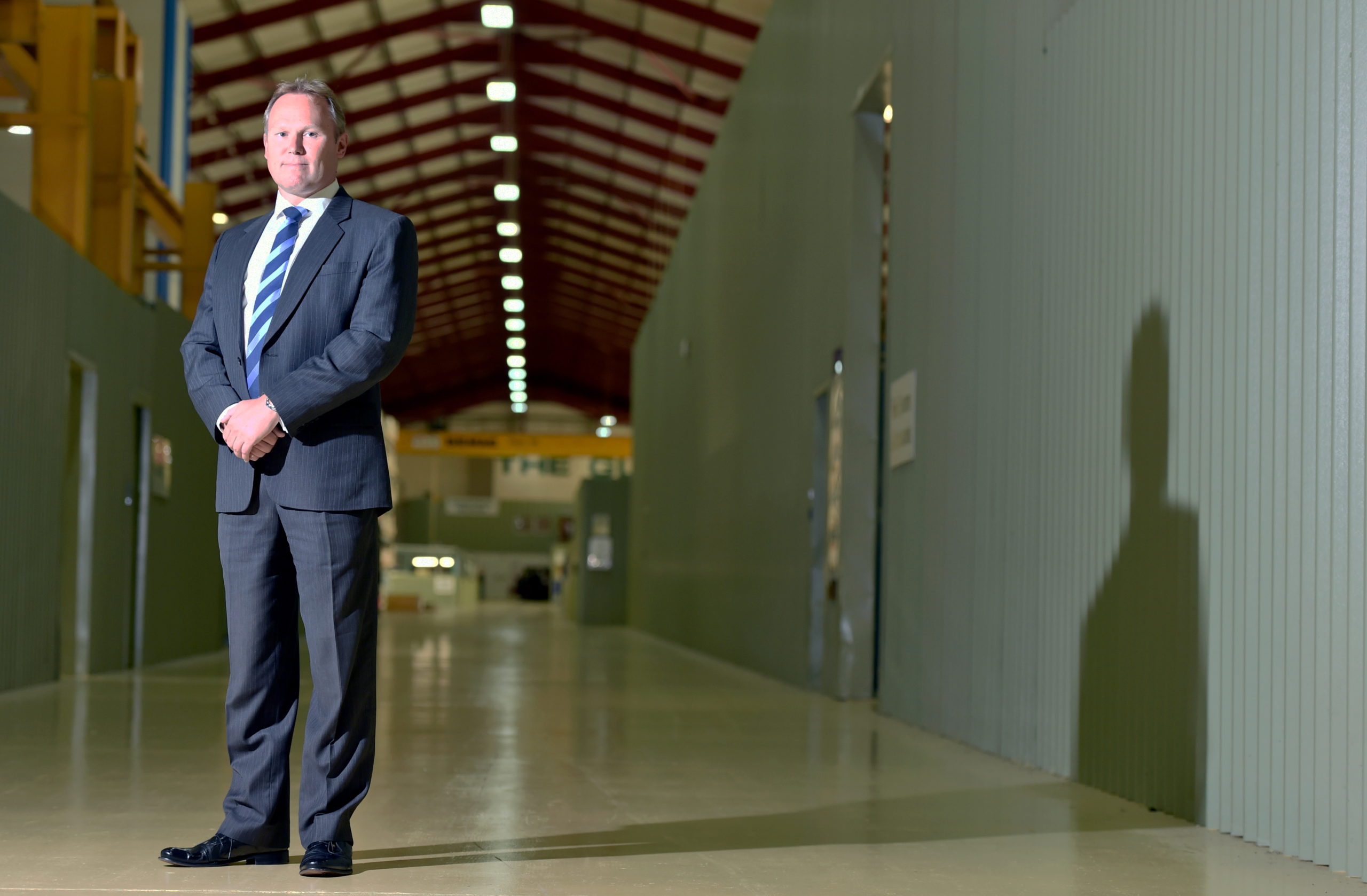 In light of the recent drop in activity in the North Sea and wider upstream sector amid the latest crude price drop and Covid-19 pandemic, it makes sense to insulate the business by becoming less reliant on that sector.
The new boss said Covid-19 had depressed the market and that it was conceivable that Score might go through a "rocky period", along with many other companies.
Ronaldson "would not be surprised" if revenues dropped this year due to a sharp reduction in service activity, though that work will return, and sales have remained robust.
More than 400 Score employees, not all in the UK, were furloughed during lockdown, and all will be brought back into the fold.
However, Ronaldson "cannot guarantee" that there will be no redundancies, saying the business is challenged in certain areas and looking at "appropriate sizing".
But if there are redundancies, they won't be of a significant scale.
In fact, if activity levels rebound as hoped, Score's headcount could be even bigger in six months.
The exception is Score's Burnley-based business which serves the battered aerospace sector.
Ronaldson regrets having to lay people off, but is confident that business will ultimately survive.
He said: "It's disappointing because it's well run and was on a growth trajectory. What happened with Covid was not their fault. They couldn't foresee it. I feel sorry because they've done nothing wrong."
All-in-all, Ronaldson, who hails from Edinburgh, is not worried about the "long-term robustness" of the wider Score group.
He said: "If you have got a great product that customers need and you price it correctly, you are always going to sell it."
It's well known by now that some operators and tier one contractors have made unreasonable demands for price discounts from their suppliers.
Ronaldson, though, doesn't feel particularly hard done by. On customers' behaviours, he said: "It has been mixed, but generally I'm pretty impressed by the way customers have acted.
"BP's attitude has been extraordinary. They're really becoming forward thinking and progressive. I might not have said that two years ago.
"I'm seeing operators who are keen to work with suppliers. There's less of an 'us and them' mentality."