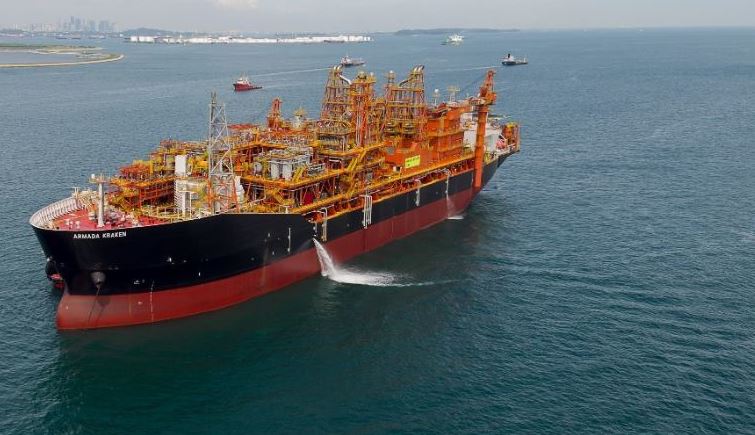 Equinor is selling a 40% operated stake in the huge Bressay field east of Shetland to EnQuest in a deal worth £13m.
Bressay, a highly complicated development with around a billion barrels in place, has been shelved since Equinor acquired it in 2007.
It will change hands to EnQuest for an initial sum of £2.2m, then, once approval is granted from the Oil and Gas Authority, another £11.4million will be payable to Equinor.
Analyst Wood Mackenzie has previously estimated 200million barrels could be recovered from Bressay, but it is said to be even more complex than Equinor's Mariner project, 30miles north-east, which came online last year after a £6.4bn investment.
EnQuest will hold 41% as operator, while Equinor is retaining another 41% of the licenses. The remainder is owned by Chrysaor (18%).
The move would help replace resources for EnQuest, who has seen its portfolio shrink considerably in recent months, with Thistle and Heather being decommissioned and having called time on its Don and Alma-Galia fields.
EnQuest has subsequently announced 530 job cuts.
Meanwhile the transfer from Equinor to EnQuest might speed up Bressay's development plans, as it was due to come after Rosebank, Equinor's next project in the West of Shetland.
EnQuest said it would be a low-cost addition to its 2C resources of 115million barrels, depending on the development concept, with up to 1billion barrels in place.
The firm is considering developing the field via its Kraken FPSO, another heavy oil field, with produced gas to be used as fuel for the vessel, lowering emissions.
The deal is expected to be completed in the fourth quarter of the year.
EnQuest CEO Amjad Bseisu said: "We are delighted we have agreed the acquisition of a material operating interest in the Bressay field and to partner with Equinor.
"With the addition of up to 115 MMbbls of net 2C resources, Bressay provides EnQuest an opportunity to demonstrate its proven capabilities in low-cost drilling, near-field and heavy oil development.
"The heavy oil skills and knowledge the Group has acquired from Kraken will help us unlock the potential of this large 1 billion bbl oil in place field.
"We would like to thank Equinor for their confidence in our capabilities and we look forward to a productive partnership with Equinor and Chrysaor."
Equinor previously said it wanted to take learnings from Mariner, a similar development, to use for Bressay.
However, the Norwegian operator said the move will help it "optimise its portfolio" going forward.
UK boss Arne Gurtner said: "This transaction supports Equinor's strategy to continually optimise our portfolio.
"We welcome EnQuest as the new operator of Bressay and believe the knowledge and experience both parties can share from our existing Mariner and Kraken developments will further strengthen the project."
Recommended for you

EnQuest picks Saipem for Heather jacket removal