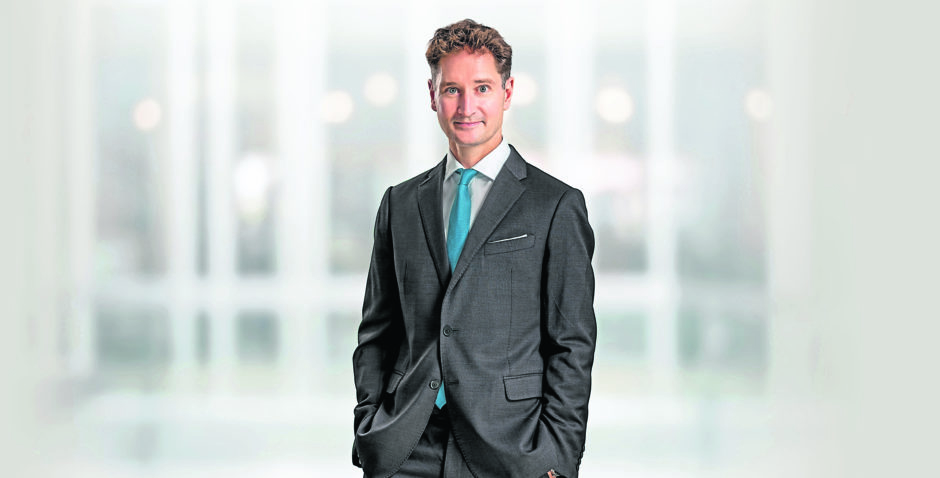 Scottish law firm Bodies has marked the 10th consecutive year of growth with its latest set of annual accounts.
The company reported a 7% increase in turnover to £82 million for the year ending April 30, 2020.
This amounts to 20% growth in the last two years.
Profits before partner distributions were £38.5m, up from £37.4m the previous year.
Cash balances also increased from £21m to more than £25m.
The firm said overall headcount in the last 12 months grew to 728 from 689, an increase of 6%.
With seven internal partner promotions in place for the current financial year and seven lateral hires in the last 18 months, the firm's partnership now stands at 108.
In the north and north-east the firm said they continued to make progress across all areas of practice.
Brodies managing partner, Nick Scott said they had added two new colleagues to their oil and gas practice, despite the Covid-19 restrictions, growing their team to 21.
In the Highlands they recently recruited two personal and family lawyers which will mean when restrictions allow, they will have seven colleagues working out of the Dingwall office.
He added: "As we begin planning for our next strategic cycle (2021 – 2024) we recognise the challenges which clients are navigating but remind ourselves that they can also bring opportunity.
"We will be working with colleagues and clients to develop our services and the energy transition will be one of the areas where there will be great opportunities for Aberdeen.
"The subject has been brought into sharp focus with the industry feeling the impact not only of a global downturn, but also a global pandemic.
"In addition the proposed amendment to the Oil and Gas Authority strategy to assist the UK Government in achieving Net Zero by 2050 is significant.
"Oil and gas has a vital part to play in the energy transition. We believe this will bring more M&A activity, not less, and open up the region to the wider energy market – we can help clients there as in addition to our specialist oil & gas team, we have one of, if not the, largest energy practices in our jurisdiction."
The firm delivered deals worth more than £15 billion in the last 12 months, including acting for Chevron North Sea providing transactional support, including preparatory due diligence, in respect of the sale of ten Central North Sea assets to Ithaca Energy and acting for Hong Kong investor in the purchase of Fairmont St Andrews – one of Scotland's premier hotel and golf resorts.